FOR IMMEDIATE RELEASE:
Friday, November 18, 2005
Peace Corps Mourns the Loss of Trainee Wyatt Ammon
WASHINGTON, D.C., November 18, 2005 Peace Corps Director Gaddi H. Vasquez announced today with deep sadness the death of Wyatt Ammon, a 24-year-old Peace Corps trainee who was scheduled to be sworn-in as a volunteer today in Zambia. Wyatt died as a result of injuries sustained in a fall.
"Though Wyatt just completed his training and had not had the opportunity to begin his work as a volunteer, it is clear that he was a leader who represented the ideals of the Peace Corps. We greatly mourn his loss to the Peace Corps family," said Director Vasquez.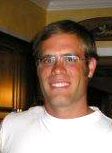 Wyatt began his Peace Corps training on September 6 and was quickly adapting to the Zambian language and culture. A leader among his training class, Wyatt was chosen by his peers to deliver an appreciation speech to a delegation of Zambian officials in the local language of Lunda during the upcoming swearing-in ceremony.
Wyatt was a dedicated trainee who was very motivated to expand his knowledge and understanding of other cultures. In his aspiration statement Wyatt wrote, "I don\'t want to work for money or prestige, I want to work for change and satisfaction."
A Dell Rapids, S.D., resident, Wyatt was a 2004 graduate of Hamline University in St. Paul, Minn. An excellent student, he spent one semester at Universiteit van Amsterdam in a study abroad program at the International School for the Humanities and Social Sciences.
Wyatt is survived by his parents and three sisters. Peace Corps/Zambia is planning a memorial service in his honor for volunteers and staff.
The Peace Corps\' staff is deeply saddened by Wyatt\'s death. Director Vasquez said, "Our thoughts and prayers are with the Ammon family, especially as we enter into the holiday season."
# # #
---