FOR IMMEDIATE RELEASE:
Monday, September 10, 2012
Peace Corps Mourns the Loss of Trainee Paul Blum
Washington, D.C., September 10, 2012 – Peace Corps Director Aaron S. Williams is saddened to confirm the passing of Peace Corps trainee Paul Blum on September 8, 2012. Paul, 65, was training for Peace Corps service in Zambia. He was to be sworn in as a Peace Corps volunteer on October 5.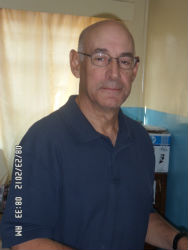 "The entire Peace Corps community mourns the loss of such a committed trainee whose wealth of experience in the medical and teaching fields was a great asset to the Peace Corps mission," said Peace Corps Director Aaron S. Williams (returned Peace Corps volunteer, Dominican Republic, 1967-1970). "Our thoughts are with Paul's family, friends and community, both at home and in Zambia."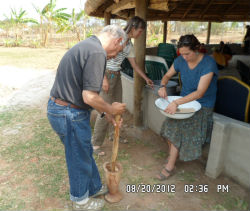 Paul was preparing to serve as a community health volunteer. During a successful professional life of more than 40 years that included working as a researcher, teacher, administrator and consultant, Paul acquired the skills and a strong desire to make a difference as a Peace Corps volunteer. Having taught at Columbia University and Jefferson Medical College, Paul was preparing to train community health workers. Of primary importance to Paul was understanding the Zambian culture and in turn providing an understanding of the U.S. to the people in his host country and community.
Paul, a native of Cambridge, Mass., arrived in Zambia in July 2012 and was participating in the three-month pre-service training through which every Peace Corps volunteer prepares for service. Prior to serving with the Peace Corps, he had worked as a volunteer for a substance abuse recovery program and as a pharmaceutical consultant.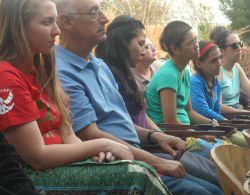 Paul held a doctorate in physiology/neurophysiology from the University of Vermont. He is survived by daughter Lori Reine, son-in-law Richard Reine, granddaughters Claudia and Alicia Reine, brother David Blum and his devoted companion of 14 years, Betsy Caney.
About Peace Corps/Zambia: More than 1,400 Peace Corps volunteers have served in Zambia since the program was established in 1993. Currently, 240 volunteers serve in Zambia. Volunteers work in the areas of education, community development, environment, agriculture, health, business, and information technology. Volunteers are trained and work in the following languages: Bemba, Kaonde, Lunda, Mambwe, Mambwe-Lungu, Nyanja, Tonga and Tumbuka.
About the Peace Corps: Since President John F. Kennedy established the Peace Corps by executive order on March 1, 1961, more than 210,000 Americans have served in 139 host countries. Today, 9,095 volunteers are working with local communities in 75 host countries. Peace Corps volunteers must be U.S. citizens and at least 18 years of age. Peace Corps service is a 27-month commitment and the agency's mission is to promote world peace and friendship and a better understanding between Americans and people of other countries. Visit www.peacecorps.gov for more information.
# # #
---