FOR IMMEDIATE RELEASE:
Wednesday, November 2, 2016
Peace Corps Mourns the Loss of Volunteer Diane Veiller
WASHINGTON, D.C., November 2, 2016 – Peace Corps Director Carrie Hessler-Radelet is saddened to confirm the death of Peace Corps volunteer Diane Veiller of Breckenridge, Texas. Diane, 57, passed away in South Africa on October 31, 2016.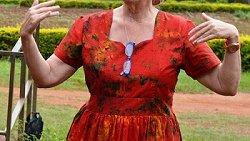 "Diane had a passion for service and a deep commitment to helping others, which made her an extraordinary Peace Corps volunteer," Director Hessler-Radelet said. "She lived with an irrepressible desire to explore the world and was committed to fostering lasting relationships with her host community members. We are devastated by this loss, and our thoughts and prayers are with her family during this difficult time."
Diane's desire to serve as a Peace Corps volunteer stemmed from her work as a marketing specialist at Peace Corps headquarters in Washington, DC, during the mid-eighties. When she applied to the Peace Corps, Diane emphasized the importance of keeping an open mind while integrating into another culture and promised to bring "tenacity" and "adaptability" to her service. As an agriculture volunteer in Uganda, Diane worked with local farmers to improve economic opportunities and food security in the Gulu District. Peace Corps staff in Uganda saw Diane develop a close bond with her Ugandan host family and remember her as an embodiment of the cross-cultural goals of Peace Corps who shined in her service and was "beloved by the members of her organization."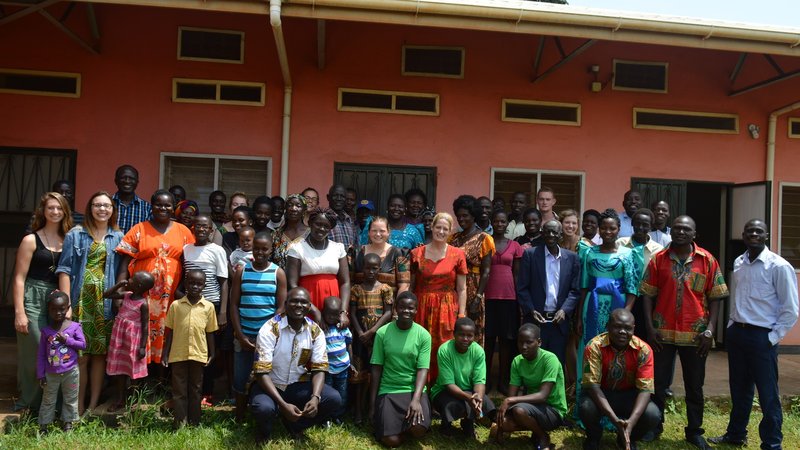 Diane received her undergraduate degree in international affairs from the University of Colorado and her master's in business administration from the Thunderbird School of Global Management at Arizona State University. She served in the Navy from 2008-09 where she spent time in Senegal, Cameroon, Liberia, Nigeria, Ghana and Gabon. She had studied in Seville, Spain and volunteered with a medical clinic in Cusco, Peru. Diane's extensive career also included experience in accounting, fundraising, grant writing, agriculture, banking, and project management. She enjoyed learning new languages, reading, gardening and foreign travel.
Diane is survived by her son Tony Veiller, her mother Terry Rostamo, her brothers Philip Carter and Vance Carter, and her former husband Bayard Veiller. 
# # #
---