FOR IMMEDIATE RELEASE:
Tuesday, January 9, 2018
Peace Corps Mourns the Loss of Volunteer Bernice Heiderman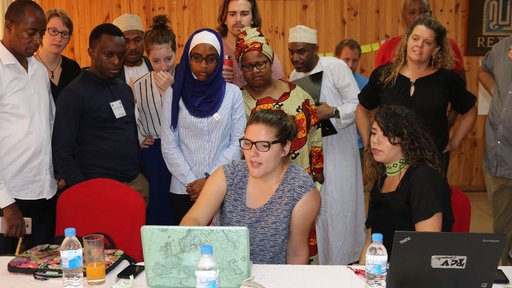 Washington, D.C., January 9, 2018 – Acting Peace Corps Director Sheila Crowley is saddened to confirm the death of Peace Corps volunteer Bernice Heiderman of Inverness, IL. Bernice, 24, passed away after an illness while serving in Comoros on January 9, 2018.
"'Bea', as everyone called her, was a remarkable volunteer, who was admired by the students she taught and the members of the community where she lived," said Acting Director Crowley. "Bea shared her love of museums with the students who joined the Junior Explorer's Club she started.  They and Peace Corps will miss her dearly. Our thoughts and prayers go out to her family as we mourn this tremendous loss."  
Bernice served as an Education volunteer in Comoros, an island nation along the east coast of Africa. She taught English at the public junior high school in the community of Salimani, on the island of Grande Comore. She also started a Junior Explorer's Club and worked to secure funds to conduct field trips to the National Museum of Comoros, a botanical garden and other historical sites on the island. Through the club, Bernice introduced its members to sites they had never before visited in their own country. In addition, Bernice worked closely with the curator of the National Museum to help create written descriptions for artifacts on display there.
At the certificate ceremony for the Junior Explorers, Bernice said, "I am so proud of my kids. They have enjoyed the explorations and I am happy to see them grow and become great leaders."
One month prior to beginning her Peace Corps service, Bernice received a Bachelor of Arts from the University of Illinois at Chicago.  While living in Chicago, Bernice was a Discovery Squad volunteer at the Field Museum, where she was a photography assistant and shared her knowledge and interest in the museum's historical artifacts with visitors.
She is survived by her parents, Julie C. and William Heiderman, her sister, Grace Heiderman, and brother, Billy Heiderman.
# # #
---