FOR IMMEDIATE RELEASE:
Tuesday, October 29, 2019
Peace Corps mourns the loss of Chidinma Ezeani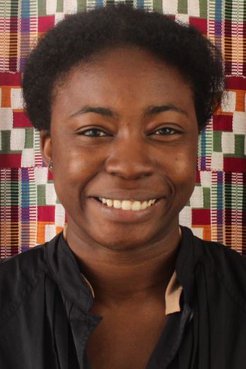 WASHINGTON – Peace Corps Ghana Volunteer Chidinma "Chi" Ezeani, 30, of Palos Verdes Estates, Calif., passed away at a hospital in South Africa on October 26 due to injuries sustained in an accident in her home.
Chi, an agriculture volunteer, entered the Peace Corps in September 2017 following a career in finance and accounting in California.
"Chi was an outstanding volunteer and a beloved member of the Peace Corps family," said Peace Corps Director Jody Olsen. "We are devastated by this loss and praying for Chi's parents and loved ones, including her many friends and colleagues in Ghana. We are with them through these difficult days, and we join them in honoring Chi and celebrating her life and service."
In an aspiration statement prior to being sworn in, Chi wrote about her desire to share her business and interpersonal skills in Ghana.
"Communication, work ethic, and flexibility are some professional attributes I would provide during my service," she wrote. "I believe understanding the local language will benefit me in gaining trust from the community. Also, I believe communication with my fellow Peace Corps volunteers and staff would make me feel comfortable in a shorter period of time."
Peace Corps Ghana staff said Chi was deeply committed to building the capacity of her community members to adopt farming practices that would increase food production and improve household nutrition.
She worked closely with local junior high school students to establish school gardens and provide agricultural training, inspiring families to start their own gardens and seek opportunities for selling vegetables.
A leader among her peers, Chi served as the co-chair of the Peace Corps Ghana Diversity Support group, which provides emotional support to all volunteers. She had recently been approved to extend her service in Ghana for a third year.
Chi earned a bachelor's degree in accounting and finance at the University of California, Riverside in 2011. While working at financial firm Foresight ASG in San Francisco, she was a volunteer accounting and business consultant to several not-for-profit organizations in the Bay Area.
In her free time, Chi studied film at the San Francisco School of Digital Filmmaking and worked in film production.
Chidinma Ezeani is survived by her father Hyacinth Ezeani, a dentist; mother Ifeoma Ezeani, an optometrist; sister Adaora Ezeani, a doctor; and brother Chiemelie Ezeani, a student of economics at USC.
# # #
About the Peace Corps: The Peace Corps sends Americans with a passion for service abroad on behalf of the United States to work with communities and create lasting change. Volunteers develop sustainable solutions to address challenges in education, health, community economic development, agriculture, the environment and youth development. Through their Peace Corps experience, volunteers gain a unique cultural understanding and a life-long commitment to service that positions them to succeed in today's global economy. Since President John F. Kennedy established the Peace Corps in 1961, more than 235,000 Americans of all ages have served in 141 countries worldwide. For more information, visit peacecorps.gov and follow us on Facebook, Instagram and Twitter.
---