FOR IMMEDIATE RELEASE:
Thursday, October 4, 2018
Peace Corps kicks off inaugural HBCU Barbershop Tour
WASHINGTON – Peace Corps launches its first-ever HBCU Barbershop Tour in October with visits to historically black colleges and universities in the District of Columbia, Maryland, Delaware and Virginia. The tour officially kicked off on October 2 at Nile Style Barbershop near Morgan State University in Baltimore.
"In the African American community, the barbershop is the cornerstone of politics, religion, sports, culture, networking and professional development," said Peace Corps Diversity Recruiter Dwayne Matthews, a returned Peace Corps volunteer from Little Rock, Arkansas and a graduate of HBCU Norfolk State University in Virginia. "This tour is a chance for the Peace Corps to participate in these conversations – to listen, engage and share information about the opportunities available through volunteer service in an organic and familiar setting."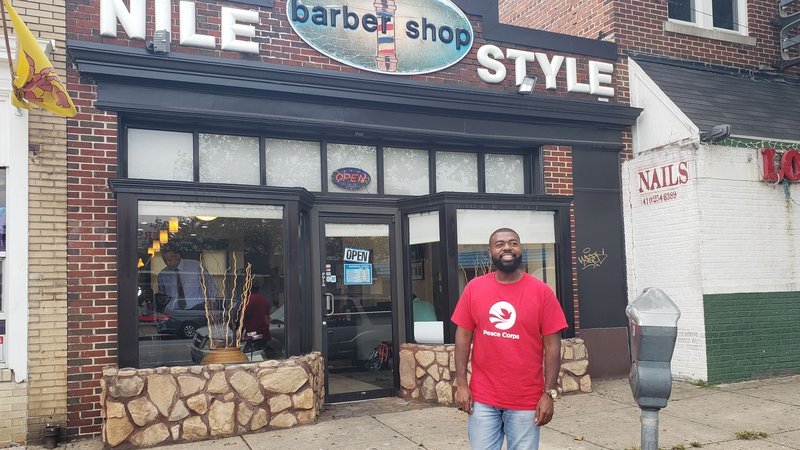 The tour will feature 10 stops on HBCU campuses and local barbershops that serve the university population and surrounding communities. Each visit will include stakeholder meetings with university and college staff, class talks and information sessions on campus and panel discussions with returned Peace Corps volunteers and university alumni at local barbershops.
Over 30 percent of Peace Corps volunteers self-report as racially or ethnically diverse, following the agency's efforts to expand outreach to diverse communities across the United States. The HBCU Barbershop Tour is the Peace Corps' latest effort to expand opportunities for international service and recruit a volunteer corps that shares the rich diversity of America with communities around the world. 
Here is the full tour schedule with dates and locations: 
October 2: Morgan State University and Nile Style Barbershop (Maryland) 
October 3: Virginia Union University and Mike Blendz (Virginia) 

October 9: Bowie State University and Bowie Town Barbers (Maryland) 

October 15: Norfolk State University and Kappatal Cuts (Virginia) 

October 16: Virginia State University and Real Cutz (Virginia)
October 22: Hampton University and Just Earl Barbershop (Virginia)
October 23: Howard University and Wanda's on 7th (Washington, D.C.)

October 24: Delaware State University and J Stylez Barbershop (Delaware)

October 29: University of Maryland, Eastern Shore and Wolf Barbershop (Maryland)
October 30: Coppin State University and Phaze Two Barbershop (Maryland)
# # #
About the Peace Corps: The Peace Corps sends Americans with a passion for service abroad on behalf of the United States to work with communities and create lasting change. Volunteers develop sustainable solutions to address challenges in education, health, community economic development, agriculture, environment and youth development. Through their Peace Corps experience, volunteers gain a unique cultural understanding and a life-long commitment to service that positions them to succeed in today's global economy. Since President John F. Kennedy established the Peace Corps in 1961, more than 230,000 Americans of all ages have served in 141 countries worldwide.
For more information, visit peacecorps.gov and follow us on Facebook and Twitter.
---