FOR IMMEDIATE RELEASE:
Tuesday, January 18, 2011
Peace Corps Director Commemorates Martin Luther King Jr. National Day of Service
Encourages Returned Peace Corps Volunteers to Participate in Service Projects
WASHINGTON, D.C., Jan. 18, 2011 In honor of Martin Luther King Jr. Day, Peace Corps Director Aaron S. Williams encouraged all Americans and volunteers worldwide to participate in service projects and honor Dr. Kings legacy.
Dr. Martin Luther King Jr.s example is proof that one persons leadership and contributions can improve and strengthen an entire nation. His devotion to helping others reflects the true spirit of service, and his example continues to motivate individuals to serve larger causes, Director Williams said.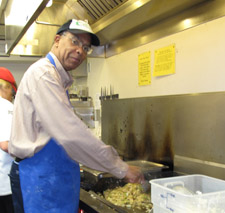 Peace Corps volunteers worldwide embody the vision of service that Dr. King embodied. Current and returned Peace Corps volunteers make service a part of their daily lives."
To honor Martin Luther King Jr.s spirit of service, Director Williams joined Peace Corps staff in preparing dinner at a Washington, D.C., food kitchen. Other Peace Corps staff members also participated in a MLK Day Service Project by painting murals of Dr. King on the walls of a Washington, D.C., high school.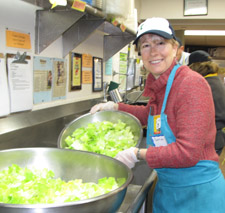 Earlier in the week, Director Williams joined Corporation for National and Community ServiceDirector Patrick Corvington in writing a national op-ed on the importance of service. To view the full op-ed, click
here
.
About the Peace Corps:
President John F. Kennedy established the Peace Corps on March 1, 1961, by executive order. Throughout 2011, Peace Corps is commemorating 50 years of promoting peace and friendship around the world. Historically, more than 200,000 Americans have served with the Peace Corps to promote a better understanding between Americans and the people of 139 host countries. Today, 8,655 volunteers are working with local communities in 77 host countries. Peace Corps volunteers must be U.S. citizens and at least 18 years of age. Peace Corps service is a 27-month commitment.
# # #
---