FOR IMMEDIATE RELEASE:
Wednesday, October 24, 2018
Peace Corps counterpart receives prestigious National Teacher Award in Georgia
WASHINGTON – Longtime Peace Corps partner and technical trainer Manana Kapetivadze was honored with the country of Georgia's esteemed National Teacher Award on International Teachers' Day, which is celebrated annually on Oct. 5.
Kapetivadze's extensive relationship with the Peace Corps began in 2001, when the program was first launched in Georgia. She served as a counterpart, or local partner, working closely with an education volunteer in the inaugural cohort of Peace Corps volunteers to serve in Georgia. From 2006-2012 and again in 2014, she served as the program's English education technical trainer, playing a critical role in the pre-service training of Peace Corps education volunteers. 
Kapetivadze says her experience collaborating with the agency helped her grow as an educator. "We were a Dream Team," she wrote to returned Peace Corps volunteer Ari Venteicher, her former colleague, upon winning the award. "I would not have been able to do any of this without you; you were my inspiration and motivation."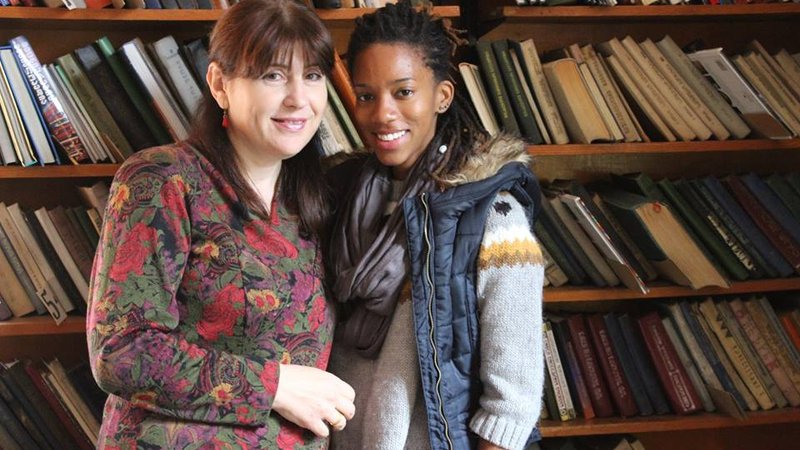 Another former volunteer, Bryan Morris had high praise to share about Kapetivadze. "My two years with Manana turned into one of the most transformative experiences of my adult life—not because of what we achieved, but because of the relationship we formed," he says. "Manana was, and continues to be today, a superstar educator who always saw beyond the realities of the day-to-day challenges in the classroom and instead focused on the potential of those she taught and with whom she worked." 
Today, Kapetivadze continues to partner with Peace Corps volunteers and collaborate on local projects, including gender workshops, sports leagues, healthy lifestyle trainings, a journalists' club and a student leadership club. "Without the experience I got working with the Peace Corps Volunteers and Peace Corps Georgia staff, I wouldn't be the person I am now," she says. 
The National Teacher Award was established in Georgia in 2017 as part of a global campaign to celebrate successful teachers and promote teaching as a profession. The award assesses candidates' use of modern and innovative resources, teaching of civic responsibility and human values, community activism and impact, student outcome trends, and participation in professional development and exchange. The winner is presented with an award of approximately $4,000 and local and international professional development opportunities.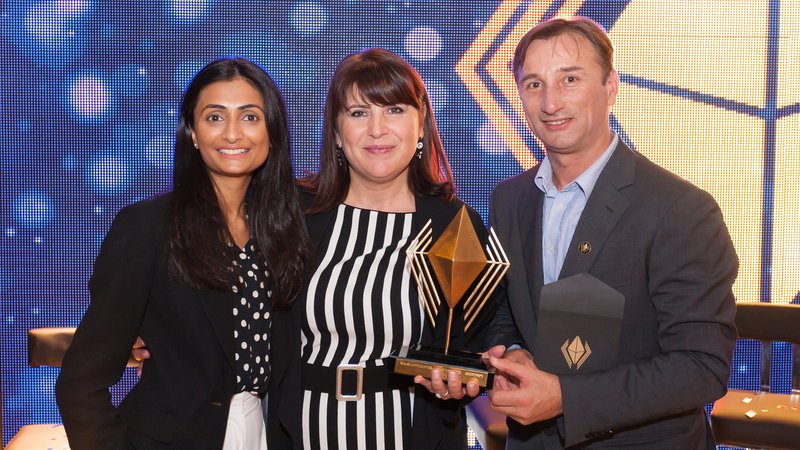 Education is the Peace Corps' largest sector, comprising 41% of all volunteers. Since 1961, more than 45,000 education volunteers have served in 131 countries across the globe. Volunteers work in elementary, secondary, and post-secondary schools, teaching math, science, and conversational English, and serve as resource teachers and teacher trainers. Currently, approximately 3,000 Peace Corps education volunteers teach in 48 countries around the world. 
# # #
About the Peace Corps: The Peace Corps sends Americans with a passion for service abroad on behalf of the United States to work with communities and create lasting change. Volunteers develop sustainable solutions to address challenges in education, health, community economic development, agriculture, environment and youth development. Through their Peace Corps experience, volunteers gain a unique cultural understanding and a life-long commitment to service that positions them to succeed in today's global economy. Since President John F. Kennedy established the Peace Corps in 1961, more than 230,000 Americans of all ages have served in 141 countries worldwide.
For more information, visit peacecorps.gov and follow us on Facebook and Twitter.
---