FOR IMMEDIATE RELEASE:
Thursday, October 2, 2014
Peace Corps Celebrates National Hispanic Heritage Month at Events Across the Country
WASHINGTON, D.C., October 2, 2014 – Peace Corps offices across the country are holding recruitment events throughout National Hispanic Heritage Month (Sept. 15-Oct. 15) to field a volunteer force that reflects the rich diversity of America. This summer, the Peace Corps announced it is stepping up its recruitment and outreach in under-represented communities and casting a wider net than ever before to ensure every American knows about the Peace Corps.
On Thursday, Oct. 2 at the University of South Florida, the Peace Corps is participating in a Hispanic Heritage Month Kickoff event. On Oct. 5 in Newark, New Jersey, Peace Corps representatives will be on hand to answer questions about service opportunities at the 7th Annual Festival de la Familia Latina. On Oct. 10 in Washington, D.C., Peace Corps will host a national video conference on the Latino Peace Corps experience featuring a panel of returned volunteers. And at the University of Arizona on Oct. 15, Peace Corps is holding a Hispanic Heritage Month information session.
The events offer interested applicants the opportunity to hear from returned Peace Corps volunteers who identify as Hispanic as well as those who served in Latin American and Spanish-speaking countries. Additional information on these and other upcoming recruitment events can be found on the Peace Corps events page.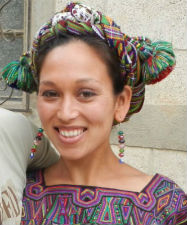 "My Hispanic heritage was really the impetus for my joining Peace Corps and wanting to serve in a Latin American country," said returned Peace Corps volunteer Jeanne Choquehuanca, who served in Guatemala from 2011-2013. "Since I was born and raised in the U.S., I have primarily accessed my Latina heritage through the music, food, customs and stories of my family and friends. I was regularly reminded of the great opportunities afforded to me for merely being born in the U.S., and always felt compelled to give back. Being able to serve in Guatemala was especially meaningful and connecting."
As part of its recruitment reforms, the Peace Corps has hired ten staff members dedicated to diversity recruitment and is forming partnerships with Hispanic-Serving Institutions, Historically Black Colleges and Universities, and organizations like Alpha Phi Alpha and Alpha Kappa Alpha. About 24 percent of Peace Corps volunteers currently self-report as minorities.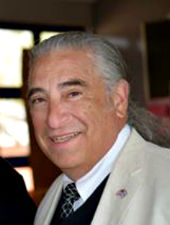 "I think being Hispanic-American gives me a unique perspective on Botswana culture," said Peace Corps volunteer Jorge Alfaro, who has been serving with his wife since 2012. "I see many similarities between the two cultures, especially when working with youth. Because I learned English as a second language, it's easier for me to connect with the kids I'm teaching English to."
Peace Corps' Office of Diversity and National Outreach aims to recruit a diverse pool of volunteers and build an inclusive culture that welcomes applicants and volunteers from all backgrounds. Find the Peace Corps recruitment office near you by visiting the agency's website.
About the Peace Corps: As the preeminent international service organization of the United States, the Peace Corps sends Americans abroad to tackle the most pressing needs of people around the world. Peace Corps volunteers work at the grassroots level with local governments, schools, communities, small businesses and entrepreneurs to develop sustainable solutions that address challenges in education, health, economic development, agriculture, environment and youth development. When they return home, volunteers bring their knowledge and experiences—and a global outlook—back to the United States that enriches the lives of those around them. President John F. Kennedy established the Peace Corps in 1961 to foster a better understanding among Americans and people of other countries. Since then, more than 215,000 Americans of all ages have served in 139 countries worldwide. Visit www.peacecorps.gov to learn more.
# # #
---