FOR IMMEDIATE RELEASE:
Monday, March 8, 2010
Peace Corps Celebrates International Womens Day and Womens History Month
WASHINGTON, D.C., March 8, 2010 Peace Corps volunteers worldwide are commemorating International Womens Day and Womens History Month through events, parades, speeches and other creative programs designed to empower women and raise awareness of womens rights and contributions to their communities.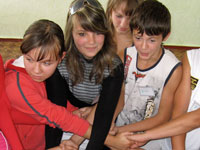 I applaud the tens of thousands of women who have served as Peace Corps volunteers and enriched the lives of people worldwide, said Peace Corps Director Aaron S. Williams. I also thank both the men and women who have served as Peace Corps volunteers and have empowered and continue to empower women and girls in the local communities where they live and work.
Congress established National Womens History Week in 1981 and expanded the celebration to a month in 1987. In 1975, the United Nations began recognizing International Womens Day on March 8th to celebrate the economic, political, and social achievements of women past, present, and future on a global scale. In many of the 76 host countries with Peace Corps programs, International Womens Day is a national holiday.
Peace Corps is celebrating International Womens Day in many of its host countries. In the Dominican Republic, Peace Corps volunteers are working with the girls in their community to organize a day-long celebration that highlights the accomplishments of famous Dominican women and their impact on society. Peace Corps volunteers are also coordinating with the Dominican Republic Ministry of Women to arrange gender presentations and marches to recognize the work of local women.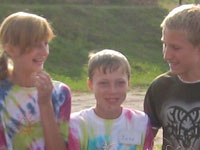 Peace Corps volunteers in Ukraine have partnered with the Ukrainian Gender and Development Council to host an essay contest that challenges Ukrainians to consider the role of gender in their society. This year\'s contest focused primarily on the family structure by asking secondary students, university students, and adults to discuss modern changes to the family structure, the challenges involved when parents choose to work abroad, and general attitudes toward adoption.
As Peace Corps approaches its 50th anniversary, its service legacy continues to promote peace and friendship around the world with 7,671 volunteers serving in 76 host countries. Historically, nearly 200,000 Americans have served with the Peace Corps to promote a better understanding between Americans and the people of 139 host countries. Peace Corps Volunteers must be U.S. citizens and at least 18 years of age. Peace Corps service is a 27-month commitment. To learn more about the Peace Corps, please visit our website:
www.peacecorps.gov
.
# # #
# # #
---