FOR IMMEDIATE RELEASE:
Sunday, March 1, 2020
Peace Corps celebrates 59th birthday during Peace Corps Week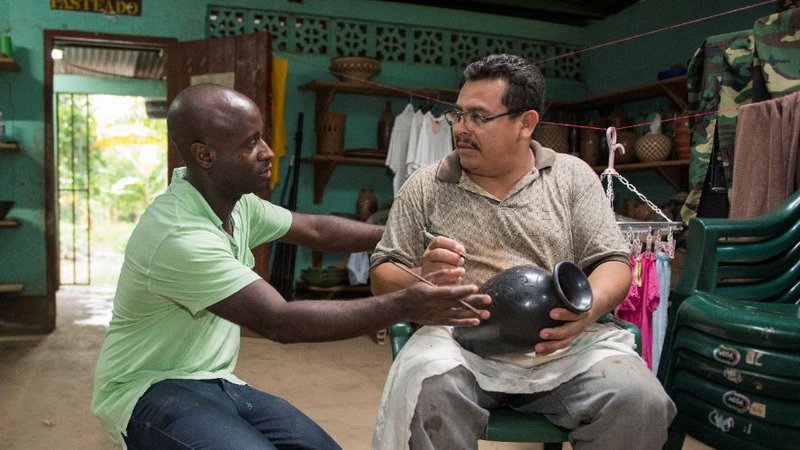 WASHINGTON – From March 1 - 7, 2020, Peace Corps celebrates Peace Corps Week and President John F. Kennedy's establishment of the agency on March 1, 1961. The theme this year is Peace Corps 2020+: Building the Future.
Throughout the week, people across the United States will participate in events that commemorate Peace Corps' 59th birthday and celebrate all the ways the agency makes a difference at home and abroad.
"With this new decade, we are looking forward," says Peace Corps Director Jody Olsen. "The world is much more connected today and we see its opportunities for our agency. This Peace Corps Week, we celebrate the ways our host communities and volunteers are innovating, creating and adapting to create a better future. I thank every returned Peace Corps volunteer for their dedication to service and their willingness to create meaningful relationships across cultures, borders and languages."
In the lead-up to Peace Corps Week, the agency held a photo challenge asking current and returned volunteers to submit photographs embodying the three goals of Peace Corps. One photo challenge winner will be announced on Facebook and Instagram each day during Peace Corps Week, with a total of six winners.
Over 20 Peace Corps Week events are taking place around the country. Activities include discussion panels with returned volunteers, information sessions with recruiters, film screenings, and storytelling events. Returned volunteers participating in these events will share photos, music, culture and stories from their countries of service. For a full list of suggested activities, visit the Peace Corps Week page.
# # #
About the Peace Corps: The Peace Corps sends Americans with a passion for service abroad on behalf of the United States to work with communities and create lasting change. Volunteers develop sustainable solutions to address challenges in education, health, community economic development, agriculture, the environment and youth development. Through their Peace Corps experience, volunteers gain a unique cultural understanding and a life-long commitment to service that positions them to succeed in today's global economy. Since President John F. Kennedy established the Peace Corps in 1961, more than 235,000 Americans of all ages have served in 141 countries worldwide. For more information, visit peacecorps.gov and follow us on Facebook, Instagram and Twitter.
---