FOR IMMEDIATE RELEASE:
Wednesday, November 10, 2010
Four New Peace Corps Country Directors Sworn-In for Service
WASHINGTON, D.C., Nov. 10, 2010 The Peace Corps is pleased to welcome four new country directors to posts in the Federated States of Micronesia and Palau, Honduras, Suriname, and Tonga. The country directors will oversee operations in each of these posts and support the work of volunteers in the field. Last week, they completed nearly a month of Overseas Staff Training (OST) at Peace Corps headquarters.
Peace Corps country directors bring a wealth of knowledge and experience to their jobs, Peace Corps Director Aaron S. Williams said. They work tirelessly and compassionately to support the work of our volunteers in the field.
OST helps Peace Corps staff members learn the knowledge and skills necessary for their jobs. Participants become acquainted with and learn from a diverse and talented peer group, while making valuable contacts within the Peace Corps headquarters.
The Peace Corps country directors who took part in the Washington, D.C.- based training are: Kelly Cullen (Tonga), George Ernest Like (Suriname), Renwick Nelson (Federated States of Micronesia and Palau), and Emily Untermeyer (Honduras). The Peace Corps also welcomes six administrative officers and 22 programming and training officers to the agency.
Below, find biographies of the newly sworn-in country directors:
Kelly Cullen, Peace Corps country director in Tonga
Kelly Cullen served as a Peace Corps volunteer in Jamaica and the Republic of Palau in the mid-1990s before returning to the U.S. to work for Peace Corps headquarters in Washington, D.C. Having worked at headquarters and in the field for the past 14 years, she is a recognized leader in international safety, with the majority of her experience in the Asia and Pacific regions.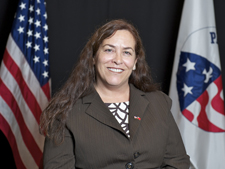 Prior to working for the Peace Corps, she was employed by the City of Santa Barbara Police Department as a community service officer. She also spent seven years as an outreach consultant for several large psychiatric and chemical dependency facilities. Cullen is from California and holds a bachelors degree in criminology from California State University, Northridge and advanced certification in drug and alcohol studies from the University of Utah. She is also a registered private investigator for the Commonwealth of Virginia.
George Ernest Like, Peace Corps country director in Suriname
George Like was a Peace Corps volunteer in El Salvador (1977-1979) where he was involved with agricultural research and special project activities. After his service, he joined the U.S. Agency for International Development (USAID), working in a variety of areas, including natural resource management, agriculture, urban planning, health, and education.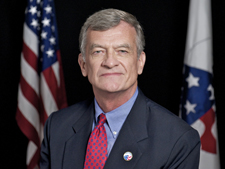 Like served with USAID in Guatemala, Indonesia, Belize, Panama, Nepal, and Washington, D.C. His last assignment in Washington was as director of the American Schools and Hospitals Abroad program. His most recent assignment was as a field program officer at Forward Operating Base Kala Gush in Nuristan province, Afghanistan.
A native Buckeye, George holds a master\'s degree in agricultural economics from Ohio State University and briefly taught in that system. As an undergraduate at OSU he studied tropical agricultural at the Punjab Agricultural University in India.
While a volunteer, Like met his wife, Debra Loff-Like (RPCV/El Salvador, 1978-1980). They have two college-aged sons, Alexander and Andrew.
Renwick Nelson, Peace Corps country director in Federated States of
Micronesia and Palau
Renwick Nelson has been with Peace Corps since May 2007. He attended one month of overseas training before being assigned to Peace Corps/Thailand as its administrative officer in June 2007. He was reassigned to Washington as the chief administrative officer for the Europe, Mediterranean and Asia (EMA) Region of Peace Corps in January 2009.
Nelson and his wife, Brenda Drew, served as volunteers in Tonga from 2000 to 2002. He taught business and law courses at the first tertiary school in Tonga that was licensed to grant New Zealand diplomas.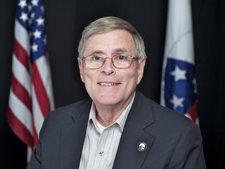 Prior to his retirement in 1997, Nelson was an attorney and business manager for two financial services companies, beginning in 1975. He served in the U.S. Air Force between 1964 and 1972.
Nelson has a bachelors degree in systems engineering from Widener University and earned a Master of Business Administration from the University of Utah and his law degree from the University of Florida.
Emily Untermeyer, Peace Corps country director in Honduras
Emily Untermeyer was born in Houston, Texas, and spent a lot of her childhood traveling with her parents throughout Mexico. As a teenager, she became involved with Amigos de las Amricas (AMIGOS), a nonprofit organization whose mission is to promote youth leadership, community development, and multicultural understanding in the Americas. Untermeyer served five summers with AMIGOS, working in Guatemala, Colombia, Nicaragua and Paraguay. That led to a bachelors degree in Latin American studies (University of Texas at Austin) and a Master in Public Health degree (University of North Carolina at Chapel Hill).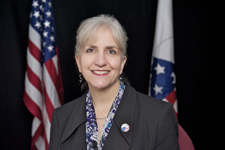 She worked in Austin, Texas, for 20 years, beginning her career as a medical social worker before working eight years in the Texas Legislature. She also served eight years as executive director of the Texas Cancer Council.
In 1998, Untermeyer was named president and CEO of AMIGOS and moved to Houston with her husband, Bruce Baskett. During her 12-year tenure, about 7,000 U.S. teenagers served as AMIGOS volunteers in Latin America, and programs were refocused to be more community-based and actively involve Latin American youth.
Untermeyer has received numerous professional honors, such as the Eunice N. Tyler Practice Award for excellence in public health education and the Joseph W. Cullen Award for outstanding chronic disease contributions.
# # #
---