FOR IMMEDIATE RELEASE:
Friday, July 7, 2017
Ashley Bell Named Peace Corps Associate Director for External Affairs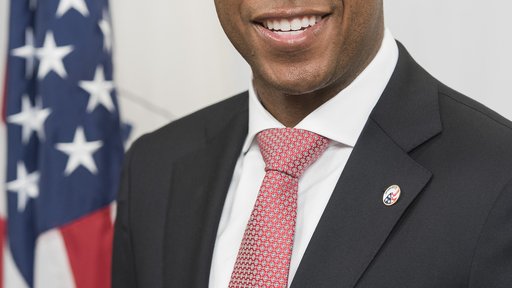 Washington, D.C., July 7, 2017 — Today, Peace Corps announced Ashley Bell as the new Associate Director for External Affairs. As head of External Affairs, Bell will oversee Peace Corps' Offices of Communications, Congressional Relations, Gifts and Grants Management and Strategic Partnerships and Intergovernmental Affairs.
"Peace Corps volunteers represent the best the United States has to offer and I am grateful for the opportunity to support an agency founded in the American ideal of serving others," Bell said. "As head of External Affairs, my hope is to highlight to the public the vital role Peace Corps plays in irrevocably changing the lives of both volunteers and the communities they help."
Bell joins Peace Corps with a wealth of experience in external affairs and international relations. Prior to Peace Corps, Bell served as a special advisor in the Public Affairs Bureau of the Department of State, where he developed strategy around the Secretary of State's domestic engagement agenda. During the presidential transition, Bell served as the communications and intergovernmental affairs lead on the landing team at the Department of State.
Before joining the Trump Administration, Bell was a senior strategist for communications at the Republican National Committee (RNC). As national director of African American political engagement for the RNC, he managed and provided strategic direction to over 200 RNC field employees and thousands of volunteers. He is the founder, chief executive officer and chairman of 20/20 Leaders of America. A lawyer by trade, Ashley began his career as a public defender, and later became a trial attorney and co-founder of the law firm Bell & Washington LLP, based in Atlanta, Georgia. He is a graduate of Valdosta State University and obtained his law degree from Louisiana State University.
# # #
About the Peace Corps: The Peace Corps sends Americans with a passion for service abroad on behalf of the United States to work with communities and create lasting change. Volunteers develop sustainable solutions to address challenges in education, health, economic development, agriculture, environment and youth development. Through their Peace Corps experience, Volunteers gain a unique cultural understanding and a life-long commitment to service that positions them to succeed in today's global economy. Since President John F. Kennedy established the Peace Corps in 1961, more than 225,000 Americans of all ages have served in 141 countries worldwide. For more information, visit peacecorps.gov and follow us on Facebook and Twitter.
---