FOR IMMEDIATE RELEASE:
Monday, February 11, 2019
Agency recognizes the contributions of black Americans in the Peace Corps
WASHINGTON– In honor of Black History Month, the Peace Corps recognizes the important contributions black volunteers and staff have made to the agency's mission and promoting cross-cultural understanding around the globe. 
In 2018, 650 volunteers who identify as black served in communities around the world. Below are the stories of five individuals who help make up the rich tapestry of the Peace Corps community.  
Jamaica
Cymone Wilson is a first-generation American whose parents grew up in Jamaica. When her father told her about the Peace Corps volunteers he knew while growing up on the island, Cymone was inspired to apply and was accepted as an education volunteer in southeastern Jamaica. 
Returning to the country where her parents were born and raised brought Cymone a special insight into her own culture and background. "I did not know certain things that my parents did or said—such as putting condensed milk in [their] coffee, or the immaculate way Jamaicans clean—were uniquely Jamaican until I lived with another Jamaican family," she says. 
Cymone has also been able to reflect on what it meant for her parents to leave their home and move to the United States. "I used to be upset that my parents chose to move to the United States because of the cold winters in Chicago, where we lived," she says. "Now, after having lived and worked in Jamaica for over two years, I have so much respect for the courage my family had to move to the U.S. and start over. Dad went on to graduate engineering school and Mom became a nurse. They worked so hard to give me and my siblings a better life. I now understand some of the difficulties they faced, and am so proud they were able to thrive [in the United States]."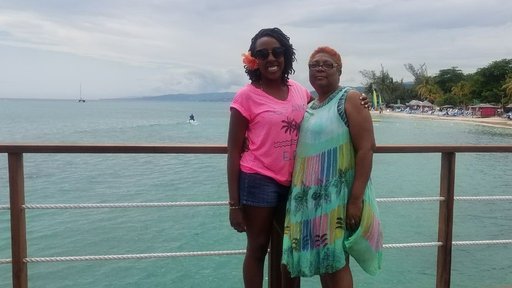 Armenia
Maya Killingsworth, a Peace Corps volunteer in Armenia, wanted to open a dialogue in her largely homogeneous community about African American experiences and perspectives. In order to do this, Maya created A.C.T. (African-Americans Challenging Traditions).
"We started working on trainings, educational tools and curriculum that teaches Armenians about the diversity that exists in America, about our struggle in America and how that translates into our experiences as volunteers in Armenia," she says. 
Along with fellow Peace Corps volunteer, Alicia Easley, Maya led a discussion series in the capital city, entitled "Black in Armenia: Bridging the Gap," which discussed topics such as identity, race, stereotypes, cultural appropriation, and black history. A.C.T. plans to spread these discussions to other regions throughout Armenia in order to contribute to the creation of a positive cultural exchange and a more open and inclusive environment.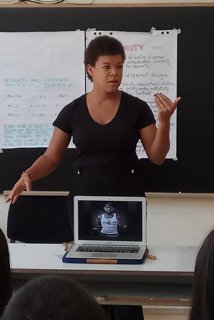 South Africa
Health volunteer Joseph Gomes, of Central Falls, Rhode Island, is just one of the many black Americans who are using their skills and educational background to support under-resourced communities around the world. After witnessing how much HIV impacted his host village in rural South Africa, Joseph has devoted much of his service to helping his counterpart, Mxolisi, sensitize their community about the harmfulness of stigmatizing the virus. With an academic background in health studies and political science, Joseph brings a skill set that effectively supports the work that community leaders in his area are already doing.
"Beyond raising awareness, Mxolisi and I are proud that we worked to encourage these difficult and uncomfortable conversations," Joseph says. "Together, we helped our community members become more inclusive and understanding."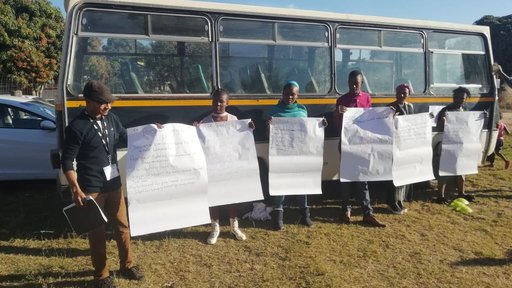 Peace Corps staff
During the month of February, Peace Corps would also like to recognize and remember black leaders that have impacted the agency in positive and lasting ways. One of these leaders is Carolyn R. Payton, who, in 1977, became both the first African American Director of the agency and the first female to hold the role. As Director, Payton believed in reflecting America's diversity in the corps of volunteers, and worked tirelessly to convince young people that Peace Corps service would enrich their lives.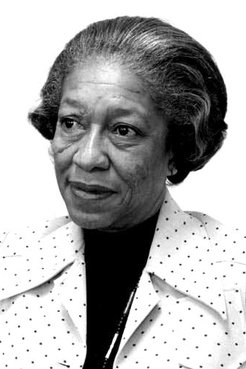 Another notable leader is Dr. James E. Blackwell, an Anniston, Alabama native who served as the Acting Country Director of the Peace Corps Tanzania post, and later as the Country Director at the Peace Corps Malawi post in the early 1960s. Of his and his wife's time in Africa, Dr. Blackwell says, "We were young. We thought we could really make the world a better place."
Outside of his achievements with the international volunteer agency, Dr. Blackwell is a celebrated author, was the first President of the Association of Black Sociologists, and served as a major consultant to the NAACP Legal Defense Fund and to the Office of the Attorney General for the State of Maryland defending affirmative action programs.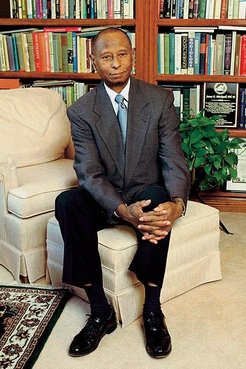 The Peace Corps is proud to reflect the rich diversity of America in countries around the world. The agency promotes a culture of inclusion, acceptance and celebration of individuals from all backgrounds. 
# # #
About the Peace Corps: The Peace Corps sends Americans with a passion for service abroad on behalf of the United States to work with communities and create lasting change. Volunteers develop sustainable solutions to address challenges in education, health, community economic development, agriculture, environment and youth development. Through their Peace Corps experience, volunteers gain a unique cultural understanding and a life-long commitment to service that positions them to succeed in today's global economy. Since President John F. Kennedy established the Peace Corps in 1961, more than 230,000 Americans of all ages have served in 141 countries worldwide.
For more information, visit peacecorps.gov and follow us on Facebook and Twitter.
---