FOR IMMEDIATE RELEASE:
Friday, June 19, 2015
72-Year-Old Peace Corps Response Volunteer Swears Into Eighth Tour of Service
WASHINGTON, D.C., June 18, 2015 – Fifty years after his first Peace Corps service in Guinea, Kerry Johnson of Tracy, California, was recently sworn in as a Peace Corps Response volunteer in Benin. Between his first 27-month service and now, Johnson has served six additional Peace Corps tours in Niger, Guinea, Senegal and Benin. After his second tour, Johnson enjoyed a long career working in California public education as an administrator in information and educational technology before retiring and returning to the Peace Corps in 2010.
"I love life-long learning, hands-on accomplishments and completing projects," Johnsons said. "The challenge of getting to know people and working in other languages and cultures is exhilarating and personally rewarding."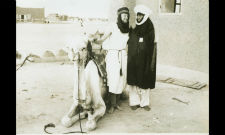 Johnson has dedicated more than 70 months of his life to serving others through Peace Corps. He has taught community members to operate computer networks, start their own small businesses, communicate in English, make movies and take photographs. In his current Peace Corps Response position, Johnson works as an information technology specialist for a nongovernmental organization that provides support to young entrepreneurs—his third time helping Beninese communities with information technology projects.
"Being a Peace Corps volunteer is not a career—it is taking time away from careers to voluntarily give of your knowledge, skills, and attitudes for the benefit of others," he said.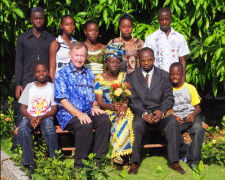 This week, Peace Corps Response celebrates the program's 19th anniversary. Peace Corps Response, formerly known as Crisis Corps, was originally created to send returned Peace Corps volunteers to short-term, specialized volunteer assignment. In 2012, Peace Corps expanded the Response program to include Americans with at least 10 years of work experience and required language skills. To view current Peace Corps Response openings, visit www.PeaceCorps.gov/response/apply.
About the Peace Corps: The Peace Corps sends the best and brightest Americans abroad on behalf of the United States to tackle the most pressing needs of people around the world. Volunteers work at the grassroots level to develop sustainable solutions that address challenges in education, health, economic development, agriculture, environment and youth development. Through their service, volunteers gain a unique cultural understanding and a life-long commitment to service that positions them to succeed in today's global economy. Since President John F. Kennedy established the Peace Corps in 1961, nearly 220,000 Americans of all ages have served in 140 countries worldwide. For more information, visitwww.peacecorps.gov and follow us on Facebook and Twitter.
# # #
---