The Peace Corps partners with communities abroad to develop sustainable solutions for the world's most pressing challenges.
---
Data current as of September 30, 2019
History
Peace Corps officially established: March 1, 1961
Americans who have served: More than 240,000
Host countries served to date: 142
Today
Due to COVID-19, all Volunteers returned to the United States in March 2020. This section will be updated once we return to full operations.
Current number of countries served: 61
Current number of Volunteers and trainees: 7,334
Gender: 65% female, 35% male
Marital status: 99% single, 1% married
Minorities: 34% of Volunteers (excludes non-responders)
Average age: 26
Volunteers over age 50: 3.2%
---
Countries where Volunteers serve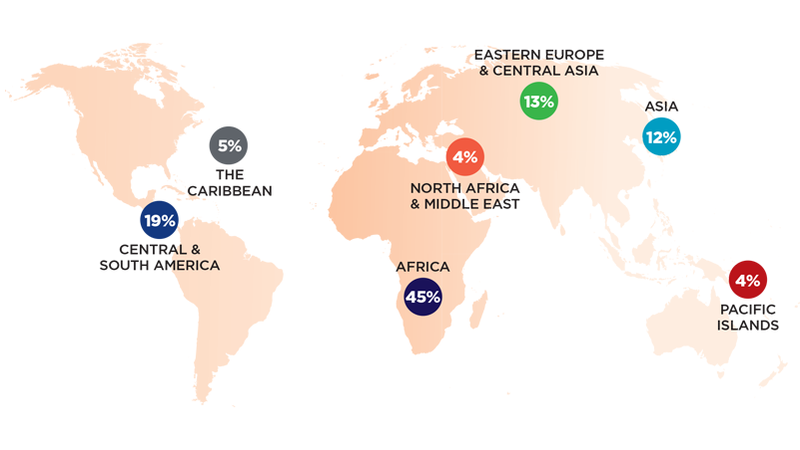 Africa: 45%
Central and South America: 19%
Eastern Europe and Central Asia: 13%
Asia: 12%
Caribbean: 5%
Pacific Islands: 4%
North Africa and Middle East: 4%
---
Sectors where Volunteers serve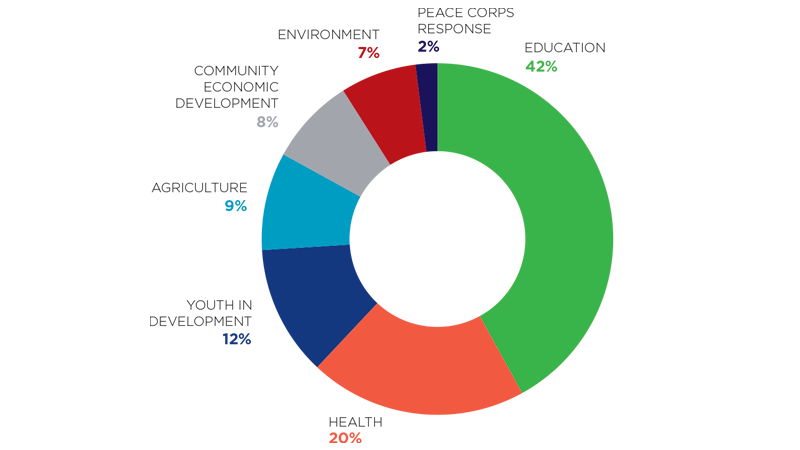 Education: 42%
Health: 20%
Youth in Development: 12%
Agriculture: 9%
Community Economic Development: 8%
Environment: 7%
Peace Corps Response: 2%