English Club Fairytales in Myanmar
Once upon a time, I applied to be a Peace Corps Volunteer, received an invitation, traveled to Myanmar, began pre-service training, and taught fairytale mad libs. Now, you may be wondering what fairytales have to do with Peace Corps. 
Well, it all starts with the technical training we receive as future teachers in Myanmar. After weeks of training sessions on how to teach English as a foreign language, we were finally ready to get our feet wet and start discovering our teacher personae. For part of our technical training, we started an English Club, a three-week endeavor meant to strengthen our teaching experience in a Myanmar context. We were paired with one other trainee and assigned four to five middle school students. My fellow trainee Cody and I started simply but soon learned that the English capacity of our students was much higher than anticipated.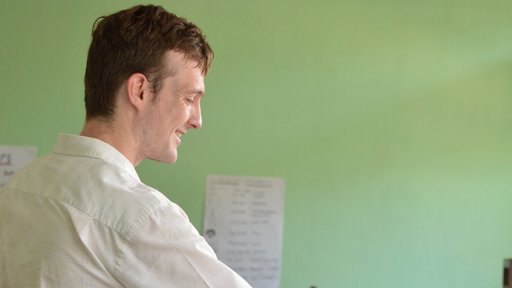 Cody and I liked the idea of story building, and since we had a club of all girls, I knew we could win them over with fairytales. Thus, the idea of "fairytale mad libs" was born. As we encouraged our students to create entirely new stories without copying our example, we realized how this student-centered style of teaching could be quite a new concept for Myanmar students. However, by having a set vocabulary list to choose from, we were able blend both student-centered and teacher-centered pedagogies to encourage creativity and be sensitive to how our students are accustomed to learning…in a controlled rote memorization-learning environment.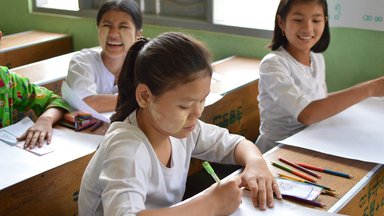 Our wackiest story went a little something like this: 
Once upon a time, there was a beautiful frog, who lived in a palace. Her name was Kelly. One day, the frog flew in the sky. Suddenly, she turned into a dog, and the frog was surprised. Quickly, the frog read a book, and all was well. The frog lived happily ever after. The End.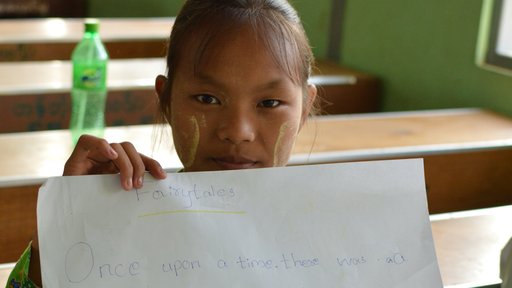 After building a story together as a class, I realized that not only did my students understand both the vocabulary and the context of the story, but they also wanted to find ways to make even wackier stories. So in our next story, Cody got to be the princess!
 I loved every minute of English Club. Engaging with my students reminded me of exactly the kind of work I envisioned when I applied to be a Peace Corps Volunteer: creating sustainable student-centered teaching practices. I know this limited experience is not the best measuring stick when it comes to how the rest of training and service might be, but in Peace Corps, you learn to celebrate the smallest of achievements, even if that means your princess is a boy.
---