Taking the ABCs to the Airwaves: Peace Corps Mozambique's Community Library Program during COVID-19
Early in the COVID-19 pandemic, the Mozambican government made the decision to close schools and community centers to protect children and help slow the spread of the virus.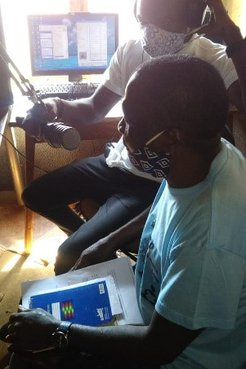 Many children across the country were temporarily left with no formal education for an undetermined length of time. At the same time, Peace Corps decided to repatriate its Volunteers to the United States. Knowing how important consistent literacy activities and reading practice was to continue learning, PC/Mozambique quickly decided to adapt its Community Library Program (CLP) to this new COVID-19 environment.
The CLP is a partnership between Peace Corps and USAID focused on improving early grade reading skills through literacy activities and services. The program, developed in 2013, relies on Peace Corps Volunteers (PCVs) and their local Mozambican counterparts to develop and implement reading and literacy activities that respond to the community needs. PCVs, who live in small communities throughout Mozambique and often speak both Portuguese and the local language, have extensive community networks to mobilize around improving early grade reading. They set up after-school reading programs that engage school officials, community members and parents. USAID provides reading materials and training in proven interactive teaching methodologies to the program. While the CLP targets primary school students in grades 1-3, it serves children of all ages.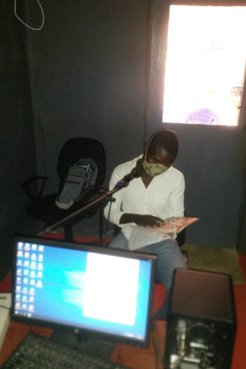 Since 2013, approximately 54 community libraries have been established in rural and semi-rural areas, as well as district towns, in nearly every province of Mozambique. From 2013 to 2019, 165 health and education PCVs implemented Community Libraries childhood literacy programs alongside 158 Mozambican counterparts and 840 community volunteer facilitators. 8,173 children have benefited from the program and a total of 157,279 children's books were distributed to CLPs.
In response to the challenges posed by the COVID-19 pandemic, and in order to continue helping children in their learning process through community library activities during this difficult period, PC/Mozambique established a community radio weekly literacy program. With schools and community centers closed, internet connectivity low, and social distancing measures in place, community radio was the best, really only, mode of connecting with children. Currently, the program is running on 9 community radio stations based in 5 provinces, with a reach of at least 40 districts over 7 provinces of Mozambique.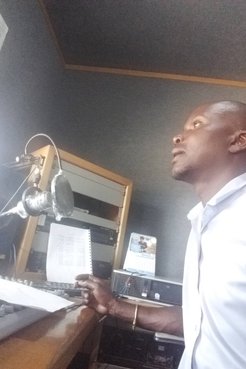 Peace Corps/Mozambique's Community Library Coordinator designs session guides to share with CLP counterpart in the communities. Each counterpart then broadcasts the session on air which includes songs, definitions of vocabulary words, reading of short children's books, and asking open-ended questions that the children can reflect on with their parents or older siblings. The counterpart orients the young learner by giving an example of words that start with the letter under study and two sentences that have a word starting with that letter.
PC/Mozambique is proud that the work of PCVs and their counterparts and the support of USAID provided a strong enough base from which to pivot from during the COVID-19 crisis. The newly-fashioned CLP continues providing students and their parents with the resources to progress in reading.
Lifelong learning begins with a foundation of literacy!