Mozambique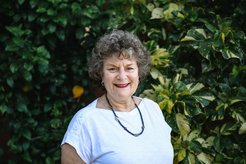 Since 1998, following the signing of the Country Agreement, over 1,300 Peace Corps Volunteers (PCVs) have served in Mozambique in two technical programs: Education and Community Health.  Volunteers work closely with host country partners at the grassroots level in response to requests for teachers from secondary schools and requests for public health professionals from government hospitals and clinics.
Currently, Peace Corps fields Volunteers in 9 of the 11 provinces with about 50% serving in three of the Northern provinces (north of the Zambezi River). In FY 17 Volunteers reached over 70,000 youth and adults and strengthened over 200 schools, health centers, hospitals, and organizations across the country. This includes PEPFAR funded activities to mitigate the HIV/AIDS epidemic, which reached over 17,000 Mozambicans.
We are inspired by what our PCVs have accomplished through relationships they have developed with their counterparts and communities and look forward to celebrating their work. Plans and preparations are underway to receive new Health and Education Trainees in 2019 and we are excited to have them join our team.

Ellen R. Eiseman
Country Director
Peace Corps Mozambique