Mozambique
Director's Welcome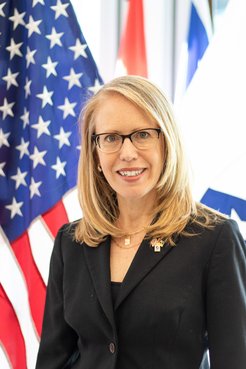 Thank you for visiting Peace Corps Mozambique's website. We invite you to click around and learn more about what it means to serve alongside Mozambicans in communities around this diverse and beautiful country. You'll find stories and anecdotes from former Volunteers, tips on packing and preparing, and begin to discover what makes the experience of Volunteering in Mozambique so meaningful.
Mozambique is biologically and culturally rich and diverse. Though there is significant development and progress occurring all the time, the realities of poverty are widespread. Our Volunteers participate with Mozambicans and work in partnership to achieve their development goals. Peace Corps Volunteer opportunities include 2-year service assignments in health and education; 1-year Response assignments in Volunteer sector strengthening, health, and disaster risk reduction; and Virtual assignments in building capacity for leaders in our Community Libraries Program.
As the country director, I have the honor to work alongside a team of experts in all things Peace Corps, community development, cross cultural communication, medical care and safety and security. Together we work to support the experiences and success of each Volunteer and community. We take seriously the mission and goals of Peace Corps and believe in the power of community and cross-cultural service to others.
As you review this website, we invite you not just to read, but to really engage. Form your questions, imagine yourself in one of our service opportunities, and when you're ready … join us!
Estamos Juntos!

Lisa Heintz
Country Director, Peace Corps Mozambique