OSSIAN IN THE FOOTSTEPS OF HISTORY
I got the idea when I was visiting Stari Bar (Old Bar) with my host brother during the city's olive festival back in January of this year. There I visited the open air museum for the first time and as a history major I was intrigued to read the plaques detailing the buildings of Stari Bar. However as I read them I couldn't help but see some grammatical errors across all of them, some of which caused the text to become difficult to understand. As school began to slow down with summer break on the horizon, I asked my host mother Tena about Stari Bar and she mentioned she knew someone from the tourism board of Bar. I asked if they'd be open to me fixing up the plaques, to which I received an enthusiastic yes.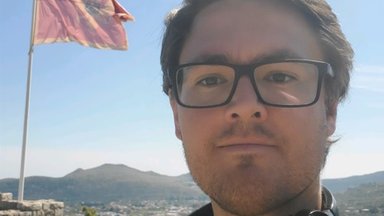 I took photos of all the plaques I could find and showed one of my Bar high school counterparts and language tutor, Marta the texts to see if anything could have been lost in translation. She in turn contacted her history colleague from the high school, Petar who is friends with the museum curator Dejan (Dejo) and I received his number. I got in contact with him and we met up. He identified the remaining plaques I hadn't found and I began to work on fixing the grammar and translations. I would meet with him a second time as we went over all the texts I rewrote to ensure historical accuracy. I also requested to write a new plaque with a short description for the WW2 memorial dedicated to 4 resistance fighters who were killed in the citadel of Stari Bar, which was in Cyrillic and google translate was very insufficient with the translation, even misspelling some names. It is looking like all the new plaques will be up by September!
---