In July 2020, I had the honor to deliver a training within the virtual Youth Empowerment Summer (YES) Program organized for over 50 amazing children from all over the country by Peace Corps Moldova and USAID Moldova.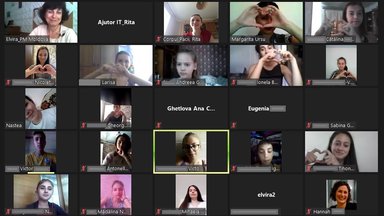 The Peace Corps staff, who invited me to facilitate, did not know about my teenage story. They had just knew I was a well-known trainer in public speaking. They did not know where and when my 'activist career' started, and that it was, actually, the Peace Corps that introduced me into the volunteering world.
My first activity as a volunteer - a day camp for children from vulnerable families in Floresti town (my home town) - started officially with Peace Corps Moldova when I was 13 or 14. I still remember the huge and warm enthusiasm of Mary Hummel Bowman and the long mustache of her husband, Doug - the first Peace Corps Volunteers I met in my life. They came to Moldova to share their knowledge, help the community develop, but mainly, motivate kids, like me, to follow our belief that we can bring the change through small activities at local level.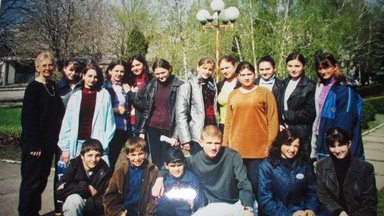 These two Volunteers gave me, as a teenager, the confidence to start teaching communication, conducting education for health and teambuilding in the Floresti schools, organizing events, even leading a Youth NGO. In one word, they got me addicted to volunteering for life. If you would ask the 15-years-old me what I would love to do as an adult, I confidently answered "I want to become a trainer" (even though at this time in Moldova, this was an unknown concept).
In my career, I had many professional experiences with public, private and non-profit organizations; and through all of these opportunities I have had the great chance to meet Peace Corps Volunteers. The partnership between the Novateca Program and Peace Corps, when the Volunteers' activity was extended to the public libraries, or while attending Chisinau Toastmasters Club meetings – the role of Peace Corps Volunteers in Moldova has been long longing and impactful.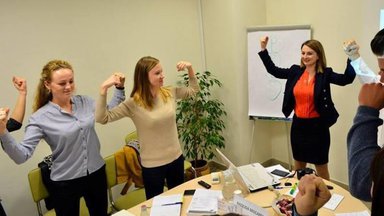 Nowadays, to pay it back, I share lessons learned and motivation with future Moldovan leaders and local change-makers, similar to what the Peace Corps Volunteers did whom I've met along my personal and professional journey.
As the water moves in cycles for a balanced environment, the Volunteers' role and enthusiasm continues to cycle through Moldova to support a healthy and motivated society. I am grateful I could become a small drop in the Volunteers' cycle.