Teens Connecting Through Technology
"Do you have cheerleaders, like in the movies? Can you show us a cheer?"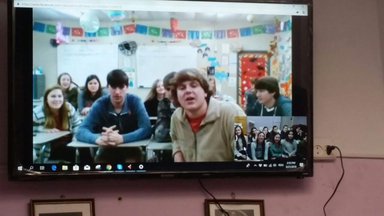 "Does your family really make wine at home? How old are you when they let you drink some?"
Questions such as these can be heard in Doamna Ecaterina's room on Thursday afternoons at the meetings of the International VideoChat club. Every other Thursday, Moldovan teens meet to converse with a group of high-school students in Alabama over Skype.
Some highlights: students from Cahul explained and displayed pictures of sarmale, placintă, and mămăliga, while the Americans described southern-style biscuits, grits and fried chicken. Although both groups are predominantly Christian, both "Orthodox" and "Baptist" required further explanation.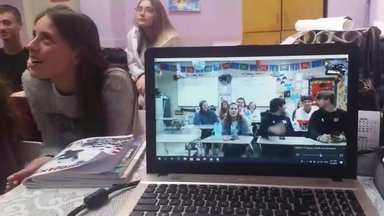 Moldovan students sang "Eroina Mea". Alabaman teens demonstrated their favorite dance moves. My favorite moment so far has been the two groups singing Ed Sheeran's "Perfect" in unison… on opposite sides of the world! The teens are learning fascinating and unique things about each other's culture, but also that they have many things in common!
On alternate weeks, between conversations with the high-schoolers, club members have opportunities to interview English-speaking women about their jobs.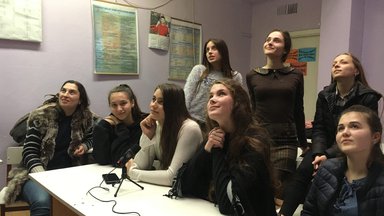 They've spoken with a software engineer, a lawyer, and a retired general so far. While these passionate, dedicated women answered questions about their jobs and their lives, the teens have developed interview skills, but also heard a lot of wonderful advice about education, employment, and life!
Peace Corps' mission is to promote world peace and friendship. I think an awesome way to do that is through personal connections. Showing off dance moves. Swapping recipes. Listening to stories about someone's life. Sharing.