During my first few days as a Peace Corps Volunteer, I saw a pen full of nutrias, which look like ugly rats.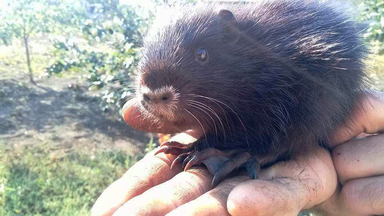 I milked a cow and drank milk straight from the udder.
I have seen the running not of the bulls but of the cows and the goats, every day!
I have eaten more pasta and bread than I have in my whole life.
I have learned to speak some Russian even though we studied Romanian during our training. That's because the kids in my host family watch Russian-language TV shows and tell me goodbye, "Poca," in Russian. This is very different but much simpler than "La revedere" in Romanian.
I also have learned people's names, many of which I am still familiarizing myself with: Radu, Vasile, Eugenia, Viurika, Ludmila, Rasa, Feodor and more.
In fact, I've seen or heard something new almost every time I look around my new home in southeastern Moldova, where I came a month ago to work with English teachers at a local school. Few people speak English here but that hasn't stopped me from learning from them every day.

For example, I've learned it is OK to wear the same dress for an entire week. If I changed my outfit every day, as I might in America, people here would probably find it strange and comment on it.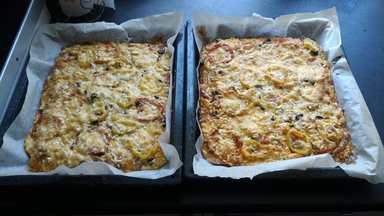 Pizza has been strange, too. When I made pizza with my host family, they combined the flour with eggs and mayonnaise. Their yeast came not from a packet but from a bar that looked like butter. The pizza still ended up delicious but it was different from what I used to eat back in Indiana.
I also helped my host mother to can tomatoes, fruits and other foods, packing them into glass jars to open during the winter. I'd never done that before, either.

I call her my "host mother" but she's so young that she's been more like my older sister. I never had an older sister, so that's new, too, and wonderful. She seems to embody all the traits an older sister should have.
In the same way I've been curious about everything I'm experiencing, people here have been curious about me. I'm still getting used to their stares and requests to take photos together. Some of them have friended me on Facebook or asked for my cell phone number so we can Skype together.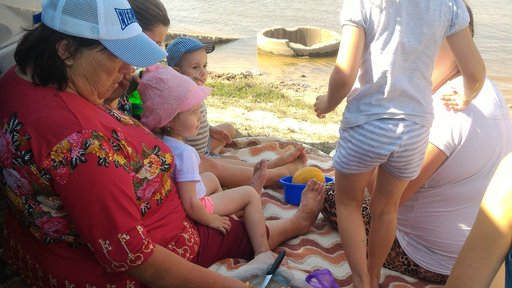 It is humbling to me that people would take a complete stranger into their homes, school and community with open arms. They have been so kind and hospitable, and they've made me feel safe since my first day. I am so happy to call this village my home for two years and know I made the right decision to serve in the Peace Corps. Of course, I miss my own home and family back in America, but I am ecstatic to be here.
I expect to keep learning throughout my service. One thing I haven't learned so far, though, is how to stop banging my knees on the bed knobs in my room. I've done this at least a dozen times and my knees are badly bruised. Maybe I'll get the hang of that tomorrow.
Every day I am here I fall more in love with this country, the people and the potential work I will be doing alongside this community. Every day holds a new small adventure for me. I think having and cherishing these nuggets of surprise has gotten me through the homesickness and missing of my family, friends and fellow volunteers.

---