Kites Take Health Education to New Heights
Kite festivals are popular in some countries but not in Moldova — well, except in the small village where I'm serving as a volunteer.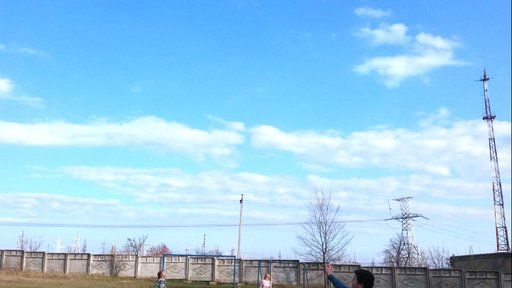 We recently held what we think was Moldova's second kite festival ever, with a lot fewer resources than the Turkish Embassy had when it organized the first.
When I say my village is "small," I mean really small. It has only 150 households, with 101 students enrolled in the elementary school where I teach health education.
We organized our kite festival in November to have fun and call attention to our first-ever health education campaign. As you can see in the photos, kids came and flew brightly colored kites on a field near the school. We had singing, dancing, even a flash mob choreographed by Anne, another Peace Corps Volunteer.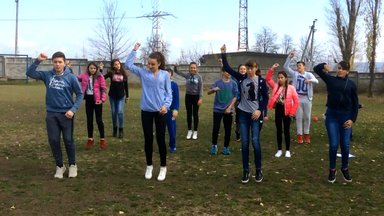 We distributed educational handouts. Students gave presentations on the importance of healthy lifestyles. Our school director, Eudochia Babalici, led a student presentation about eating healthy foods. 

Nutrition was also the theme of an auction we organized. Students bid on mysterious items wrapped in foil, which turned out to be oranges, apples or bananas. People also bought traditional foods prepared and donated by local parents. We had a raffle, too, for five kites.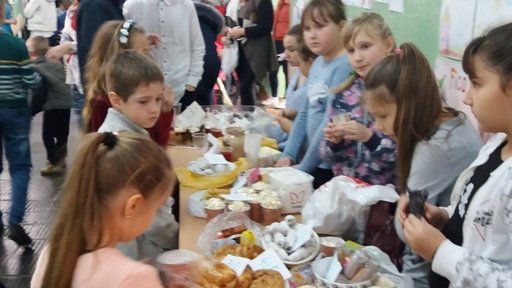 The older students figured out quickly they'd improve their chances by buying more tickets. We sold 150 tickets in less than an hour thanks to another volunteer Cindy who came to help out.

Thanks in no small part to the hard work of my director and two partners, Ana Sandu and Larisa Harabagiu, everyone had a great time and we raised 1,104 Moldovan lei, or about $65, for our health club. We're not sure yet whether we'll hold another kite festival again in the future. For now, we're happy to leave that up in the air.