Gratitude in a Peace Corps way
I asked some of my fellow volunteers what they are thankful for.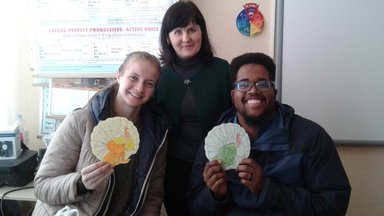 In America, my family celebrates Thanksgiving Day in a unique way. Usually before we eat lunch, we gather around and say what we are thankful for. For the last three or so weeks leading up to Thanksgiving, I had been thinking about that and what I am thankful for in my now year and a half of service. In some regards, I felt overwhelmed. Every day here in Moldova, there is something I can be thankful for. Many days, huge life changing events do not occur, but even in the little events, there is always something to be thankful for. I work at the library and have kids coming in all the time wanting to know when the next English Club, Film Club, or craft day will be. It's a brief encounter, but I can see the joy they have when they find out the activity will be soon. Recently a third grader has been coming to the library and finding all sorts of books to read. She sits near me and reads the books out loud so that I can "enjoy the book too." It's a nice gesture, and I'm very thankful to be able to enjoy the books too.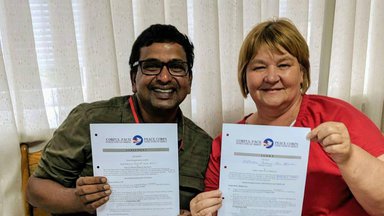 From the daily life events to the large and everything in-between. Whether it be from the playful puppy my host family has, having kids show up to clubs and activities, an engaged partner, a warm house during winter, the new friendships I've made with locals and with fellow volunteers, creating new memories, learning new things, having an amazing host family, or having a supporting family back in the States, there is always something I can be thankful for. My host family is so understanding and always wants me to experience Moldovan culture while also being able to have some of my own customs. Last Thanksgiving, my host mom was able to find a turkey and even made a Moldovan version of a pumpkin pie. This is just one example of how amazing my host family and how grateful and blessed I am to have such a supportive and loving family.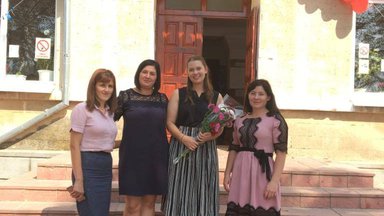 After reflecting upon my own thankfulness, I asked some of my fellow volunteers what they are thankful for. It seemed that Peace Corps Volunteers had many things they were thankful for as well. Many volunteers pointed out the small things that make them thankful during service, such as a family cat. For others like Community and Organizational Volunteer Ashley, she is also thankful to serve with her husband, who is a great support system and pushes her to always be better. A common theme centered around our work partners. Health Education Volunteer Autumn told me that her experience in Moldova would not be complete without her kind, hardworking, and intelligent partners. English Education Volunteer Sam had a plethora of great things to say about her partners and work colleagues at the school. She told me how much she has gained from the advice, support, and love her colleagues and partners have given to her.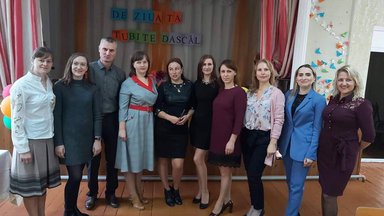 COD Volunteer Yathi is thankful for the trust and guidance his partner provides him daily. For me, my service would not be the same without my partner. She encourages me and we work well together creating new programs and opportunities in our community.
We try to be thankful every day, but it's good to take this time of year to be extra thankful. I'm so thankful for the memories I've made, the people I've become friends with, and the growth and understanding I've developed this last year and a half. I can't wait to see what new experiences I'll be thankful for after my last half of service.