Boundless Admiration, Complex Truths
Moldova, your women delight me. 
I giggle each time your minibus drivers pull over so mothers can rush kids to the side of the road to pee. And that mama who slung her toddler between her legs was shameless! She folded her baby V-wise, pants around ankles, swinging her gently mid-tinkle.
I have learned from the mothers, sisters and daughters in this country in ways I never expected.
I am a feminist. My friends know I've never wanted children and don't accept them as woman's fate. My feminism is equality, an ideal where men and women are not restricted by gendered expectations. I couldn't have prepared myself to adjust to Moldovan norms.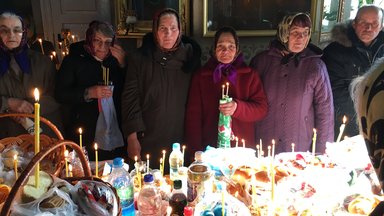 When I first came to Moldova as a Peace Corps trainee, I cried at having to contort myself to these expectations. My journal was my tirade, and I recorded what I saw around me.
I saw Moldovan girls hiding as they smoked cigarettes, circling around the side of an office building or huddling in the bathroom outside the town's only club. They hid while the young guys publicly bantered and dragged. 

I saw hypocrisy. Young women like me were expected to control themselves, reel in their ideas and behavior and expression. They were told that "intelligence intimidates," but somehow, they should take on the brunt of work.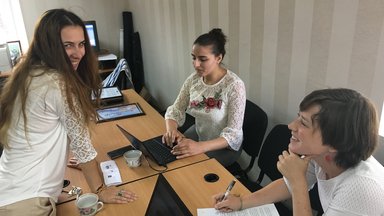 I watched their lives and swayed with their norms. Personal affronts dragged me down. Men addressed me differently than my male volunteer friends. I experienced cat-calls, unwanted touch, a pebble he aimed as I ran. I responded, most often, with anger.

But what hurt was understanding the pressures on my female Moldovan friends. I heard how common it is in my town for girls to be focused on boys instead of school, to marry young and have children immediately. I would sometimes play a game as I walked, guessing the ages of the women with babies. Were they younger than my 26 years? I'm no carnival "Guesser," but often, the answer was yes.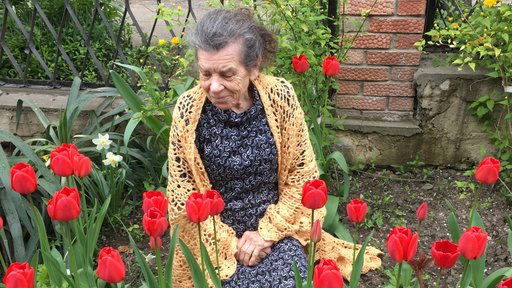 Anna Nikolaevna - my host mother, the one I admire most - lectured me on a woman's duty to her husband. She told me how, every day, she would prepare food for her husband's lunch break, as it was his duty to support the household and hers to support him. She didn't realize she could live without a man's care until he died.
She has encouraged her own relatives and other young women to do the same, saying, "To have a child is a woman's greatest joy, her role in life is to love and support others." I couldn't help imagining how those women would spend their time.
During our pre-service training, Peace Corps told us many Moldovan women work from before sunrise until late at night. I witnessed this with my first host mother, who raised her children while her husband worked abroad. She cleaned the house, did the laundry, tended the animals, worked in the garden and cooked every meal while balancing her other responsibilities, including my well-being.
As time passed, I came to respect her deeply. I moved away, and learned to respect her truth: like so many of Moldova's women, she was fierce.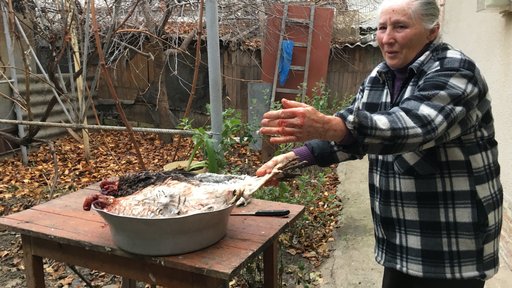 Especially so for Nina Fyodorovna, 68, the grandmother of my partner Nadya at my permanent site. Nina grew up in a village, married at 17, had her first child at 18 and worked hard every day of her life. She's been a nurse for as long as Nadya can remember, juggling hospitals and house-calls. She encouraged Nadya to study English, found her tutors and checked her homework even though she didn't understand a word. During the 1990's, as Moldova faced severe hardship, she held her family fast and worked harder than ever.
Nadya insists her grandmother is the reason their family now has a house. Nina is still the family accountant, still cooking, still working. The last time I saw her, she was down by the bazaar selling homemade fermented kvass.
I've developed boundless admiration for Nina and other Moldovan women like her. They've forced me to think deeply about how to align my own feminist views with the deference I now feel for their lives and choices. 
And I know we can learn from each other. I know they watch me just as I watch them. I offer them a voice Moldova often stifles, and they are curious to hear it. My host mother was pleased when she welcomed a couple – a French male and an American female – and observed the man washing the dishes. "We live in a time where we can switch roles," she said.
We do, and I hope change will come more quickly. For now, though: Moldova, thank you for your perseverance and the sharp lesson. I hope to be as fierce as your women.