Peace Corps Mexico Environment Program XV Anniversary Celebration
We´re celebrating, and you're invited!
¡Estamos celebrando! (Versión en español abajo)
On June 13th, 2006, Peace Corps México signed a Memorandum of Understanding with the Secretary of the Environment and Natural Resources (SEMARNAT), which founded our Environment Program. Since then, hundreds of Environment Volunteers in several subsectors have served in tandem with dozens of agency counterparts from CONANP, SEMARNAT, and CONAFOR, in conjunction with dozens of Mexican communities and thousands of local partners.
We're having a 15th anniversary commemorative celebration to share our 15 year story via our PCM official Facebook page, and our Stories from Mexico website! We´re counting on YOU; Returned Volunteers, agency, and community partners, to help us tell our story of
"Partnership for peace, friendship, and the environment"
HOW to PARTICIPATE?
SEND US your short stories, testimonials, photos, or art! See guidelines below.
REACH OUT! We´re seeking a variety of voices and perspectives for our commemorative campaign. We encourage you to contact other returned Volunteers, agency or community partners, for ideas, or for joint Volunteer-partner contributions
GUIDELINES
TEXT: Any style of writing is welcome (prose, poetry, essay). Please limit your submissions to 500 words max.
PHOTOS & DIGITIZED ART: Suggested minimum resolution and size: 300 dpi / 2400 x 3600 pixels (.jpg, .png, or .tiff)
Please note that an authorization form and/or a child photo release form may be requested for visual media
Prepare your submissions for minimal edits and to adhere to policy and send to

[email protected]

, with the subject: Your Name + XV Anniversary, by June 30th, 2021
All submissions will be reviewed by PCM staff, are subject to edits, and are published on a first-come, first-serve basis
Resources for storytelling and media authorization forms can be found below
STAY TUNED for how you can help us commemorate 15 years of the PCM Environment program! Please let us know if you have any questions at [email protected]. We look forward to celebrating with you!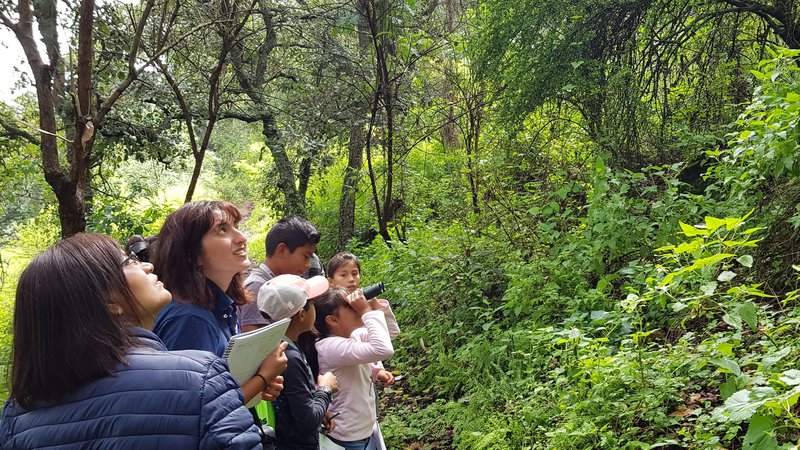 Llamado para contribuciones: XV Aniversario del Programa Medio Ambiente PCM
¡Estamos celebrando! El 13 de Junio de 2006, Cuerpos de Paz México firmó un Memorándum de Entendimiento con la Secretaría de Medio Ambiente y Recursos Naturales (SEMARNAT), el cual fundó nuestro programa de Medio Ambiente. Desde entonces, cientos de voluntarios de Medio Ambiente han servido en varios subsectores en equipo con docenas de compañeros de agencias como CONANP, SEMARNAT y CONAFOR, en conjunto con docenas de comunidades Mexicanas y miles de socios locales.
Estamos celebrando nuestro 15 aniversario y compartiendo nuestra historia a través de estos 15 años, por medio de nuestra página oficial de Facebook de Cuerpo de Paz México, y la sección de nuestras historias en el website de México.
¡Contamos contigo!; Voluntarios retornados, agencias y compañeros comunitarios, para ayudarnos a contar nuestra historia de "Cooperación por la paz, la amistad, y el medio ambiente"
¿Cómo puedes participar?
¡Envíanos historias cortas, testimonios, fotos, vídeos o arte! Ve los lineamientos abajo.
¡Hazte escuchar! Estamos buscando una variedad de voces y perspectivas para conmemorar la campaña. Te animamos a contactar a otros voluntarios retornados, agencias anfitrionas o compañeros comunitarios, para ideas, o una colaboración voluntario-contraparte.
Lineamientos
Texto: Cualquier estilo de escritura es bienvenido (prosa, poesía, ensayo). Por favor limiten sus textos a 500 palabras como máximo.
Fotos y arte digital: Resolución y tamaño mínimo: 300 dpi / 2400 x 3600 pixeles (.jpg, .png, .tiff)
Formatos de autorización de uso de medios y/o permiso para fotos infantiles pueden ser solicitados.
Por favor preparen sus documentos para que requieran mínima edición y que se adhieran a las políticas. Envíalos al correo

[email protected]

con el tema Tu Nombre + XV Aniversario, no más tardar el 30 de Junio, 2021
Todos los documentos serán revisadas por el personal de Cuerpo de Paz México, serán sujetos a edición, y serán publicados de acuerdo conforme se reciban.
Recursos en inglés sobre cómo contar una historia escrita y fotos; y formatos de autorización pueden encontrarse abajo
¡Estén al pendiente de actualizaciones sobre cómo pueden colaborar para celebrar nuestro 15 aniversario del programa de Medio Ambiente de Cuerpo de Paz México! Por favor, si tienen dudas escriban a: [email protected]. ¡Estamos ansiosos de celebrar con ustedes!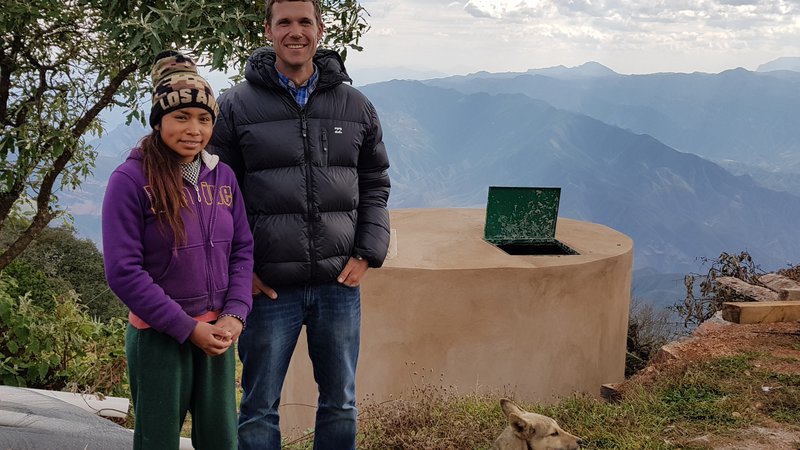 RESOURCES
XV Anniversary flier (English, .PNG)
XV Aniversario volante (Español, .PNG)
Storytelling, images, and photo/video production guidance package (English, PDF)
FORMS/FORMATOS
Form Authorizing Use of Media & Personal Information (English, Microsoft Word)
Form Authorizing Release of Child Photo (English, Microsoft Word)
Formato autorizando el uso de medios e información personal (Español, Microsoft Word)
Formato autorizando la publicación de una foto infantil (Español, Microsoft Word)