Peace Corps Mexico Environment Program 15th anniversary commemorative 2022 calendar | Cuerpo de Paz México publica calendario 2022 conmemorando XV años de su Programa de Medio Ambiente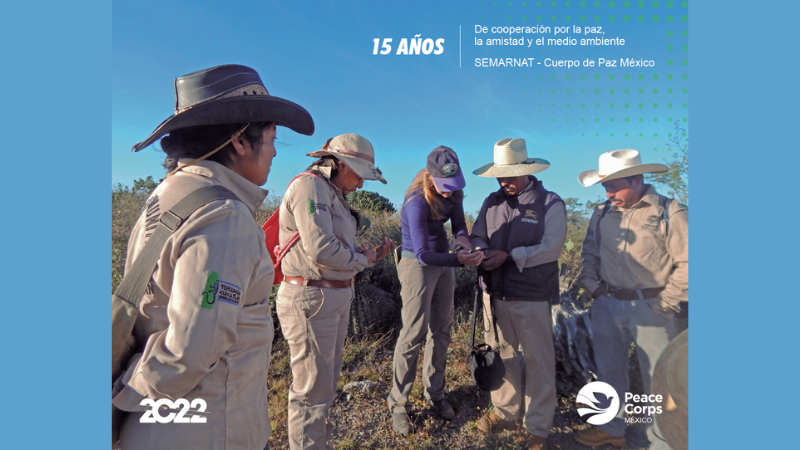 We're excited to share our 2022 commemorative calendar in celebration of our Environment program 15th anniversary. You can download a pdf version of it here. This calendar is filled with photos and testimonials from our partners and Volunteers that exemplify 15 years of "partnership for peace, friendship, and the environment," representing a wide variety of beautiful Mexican landscapes where Volunteers have served and important actions are taken to conserve Mexico's natural resources and promote community resilience to the negative impacts of climate change. Thank you to our host country partner SEMARNAT, community members, our returned Volunteers, staff, all who participated in this celebration, and USAID Mexico for making these first 15 years and commemoration possible.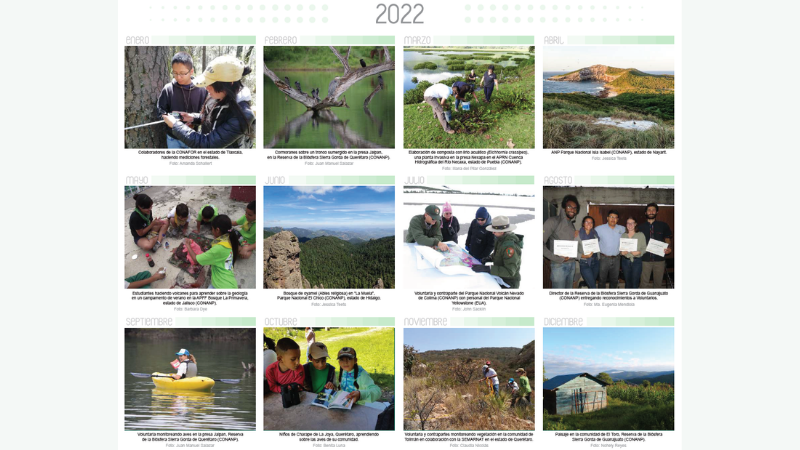 Estamos emocionados por compartir nuestro calendario 2022 conmemorativo, celebrando los primeros 15 años de nuestro programa de medio ambiente. Se puede descargar una versión pdf del calendario aquí. Está lleno de fotos y testimoniales de nuestros socios y Voluntarios previos que ejemplifican "15 años de cooperación por la paz, amistad, y el medio ambiente," y representan una gran variedad de hermosos lugares en México donde Voluntarios han servido y donde acciones importantes se llevan a cabo para conservar los recursos naturales y promover la resiliencia comunitaria ante los impactos negativos del cambio climático. Gracias a nuestro socio principal, la SEMARNAT, miembros de las comunidades, nuestros Voluntarios, personal, todos quienes se unieron a la celebración, y USAID México por hacer estos primeros 15 años posibles.