The many branches of the PCM Environment Program family tree
Las ramas del árbol genealógico del Programa de Medio ambiente de PCM - Versión en español abajo
Since it was founded in 2006, the Peace Corps Mexico (PCM) Environment program's different approaches for environmental technical capacity building have been nearly as diverse as Mexico's environment and people. Volunteer services have focused on a spectrum of ecosystems from coasts to semi-deserts to cloud forests and others in between. Volunteer ages and experience levels have ranged from recent college graduates to professional specialties, to career accomplished retirees. The size and nature of sites where Volunteers served have also varied greatly – from major metropolitan centers like Guadalajara, Jalisco, to remote mountainous communities with less than a few hundred residents, like Rancho Viejo, Guanajuato.
Even with the great diversity of Volunteers and services in Mexico over a decade and a half, PCM Volunteers have also shared numerous things in common these first 15 years. Most Volunteers have served a traditional 24 month service. After a period of training and swearing-in after successfully, all Volunteers head to site to integrate into their communities and hone their ability to speak the local language. They have all conducted needs assessments and undertaken project management processes like planning, implementation, monitoring, and evaluation of a variety of activities, in close conjunction with agency and local partners.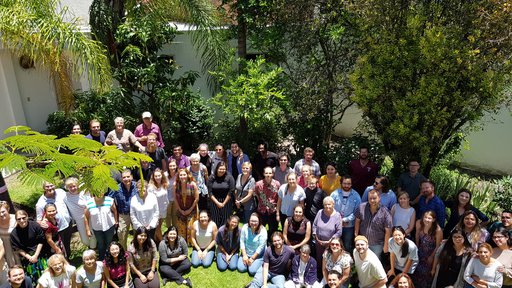 Most of the Environment Program Volunteer cohorts were also led by Peace Corps Volunteer leaders, who dedicated an additional year (approximately) of service to create an additional bridge of support between Volunteers in the field, office staff, and agency and local partners to help maximize Volunteer integration and project impact. Two Environment Volunteers extended a third year with the Peace Corps Mexico office to assist with special topic such as Intercultural Competency, Diversity and Inclusion, or Gender Equity. Quite a few Environment Volunteers extended a third year to continue serving at site, and some have even settled in México after service.
Former PCM Volunteer Leaders and third year special project leaders:
Cristina Velez, Group 3 | Sonya Greegor, Group 5 | Jacob Baker, Group 7 | Barbara Dye, Group 9 | Arpan Dasgupta Group 9 | Melanie Ingalls and Rachel Sheridan, Group 11 | Alicia Crain, Group 13 | Ashley Schnitker Group 15 | Tricia Kent, Group 16 | Mikaela Tennis, Group 18 | Nohely Reyes, Todd Bertwell, and Daniel Farmer, Group 19 | Kelsey Kirkland and Kevin Heller, Group 20 (selected prior to March 2020 evacuation)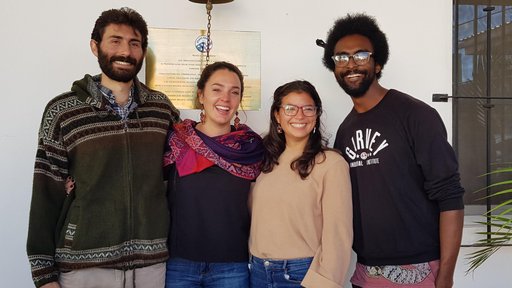 From 2013 to 2020, PCM Environment Volunteers were recruited and assigned to two program areas (Natural Resource Management/Conservation and Environmental Education). However, in practice, Environment Volunteer communities' needs, and accordingly, Volunteer projects, regularly overlapped across program areas. Particularly from 2017 and on, Environment Volunteers regularly fulfilled programmatic objectives with a variety of activities.
This article discusses how in 2019, ten PCM Environment Volunteers organized environmental events such as EcoFairs and summer courses in their communities, with help from funds provided by the United States Agency for International Development Small Project Assistance (USAID/SPA).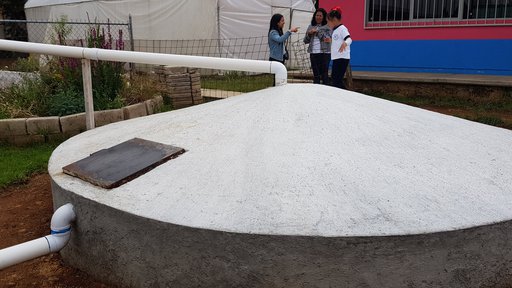 Between 2018 and 2020, USAID/SPA also funded 10 Volunteers and their local partners to build 96 rainwater harvesting systems across 9 municipalities in 4 states, significantly increasing community-level climate resiliency – read more here.
Going even further to promote climate resiliency, PCM joined forces with WWF Climate Crowd in 2017 to provide additional training, community assessment tools (interview questions), a crowd-sourced data platform for local climate-related observations, and additional funding opportunity through the Peace Corps Partnership Program (PCPP), for projects that boosted climate adaptation in communities, with the goal of reducing pressures on local wildlife.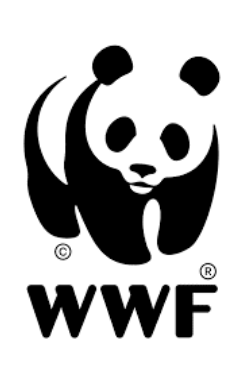 Margaret (Meg) Baker, Environmental Education Volunteer from Group 19, assigned to serve with the SEMARNAT Querétaro, worked with community leaders and students, PCM, SEMARNAT, and WWF staff to develop a Climate Crowd-funded project to enhance climate adaptation in Santa Lucia through a variety of sustainable agriculture and appropriate green technology projects. Click here to read more about Meg's project.
Yet another fruitful branch on the PCM Environment Program's family tree is represented by the participation of Peace Corps Response Volunteers (PCRV) in Mexico, starting in 2010, again in 2013, and most recently from 2017 to 2019. Harkening back to the program´s foundations, this collaboration has allowed us to once again respond and attend to local and national needs in a focused way, but within a short-term timeframe. When an agency request aligns with the PCM Environment Project Framework, and upon PCR approval, PCRVs with specialized profiles and greater levels of experience are recruited to carry out six to twelve month projects. Example collaborative areas have been: fire management, biodiversity monitoring, horticulture, crop physiology, tropical forest pest control, database development, GIS, and ecological restoration.
Jane Higginson served as a PCRV in the Petenes Biosphere Reserve in Campeche State, Yucatan Peninsula, México, from 2018 to 2019. During her service Jane focused primarily on fire management, particularly, the relationship between fire and fauna, but also conducted community trainings with a variety of agency, professional, and student/youth audience. Click here to check out Jane's colorful and descriptive final presentation, (in Spanish) which gives a vivid view onto her unique service experience.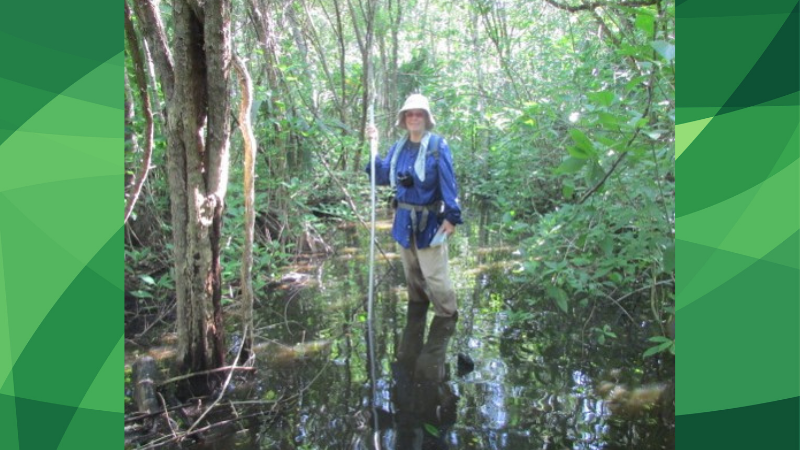 Desde la fundación del programa de Medio Ambiente de Cuerpo de Paz México (PCM) en 2006, los diferentes enfoques para el desarrollo de la capacidad técnica ambiental han sido casi tan diversos como el medio ambiente y la gente de México. Los servicios de voluntariado se han centrado en un espectro de ecosistemas, desde costas hasta semidesiertos, bosques de niebla y demás ecosistemas en el medio. Las edades y los niveles de experiencia de los voluntarios han variado desde recién graduados universitarios hasta profesionistas especializados y jubilados con gran trayectoria profesional. También han sido múltiples los tamaños y la naturaleza de los sitios donde trabajaron los Voluntarios, desde los principales centros metropolitanos como Guadalajara, Jalisco, hasta comunidades montañosas remotas con menos de unos pocos cientos de residentes, como Rancho Viejo, Guanajuato.
A pesar, de la gran diversidad de voluntarios y servicios en México durante una década y media, los voluntarios de PCM también han compartido numerosas cosas en común estos primeros 15 años. La mayoría de los voluntarios han prestado un servicio tradicional de 24 meses; después de un período de exitosa capacitación y toma de protesta todos los voluntarios se dirigen a sus sitios para integrarse en sus comunidades y perfeccionar su capacidad para hablar el idioma local. Todos ellos han realizado evaluaciones de necesidades y han llevado a cabo procesos de planificación e implementación de proyectos, monitoreo y evaluación de una variedad de actividades, en estrecha colaboración con la agencia y los socios locales.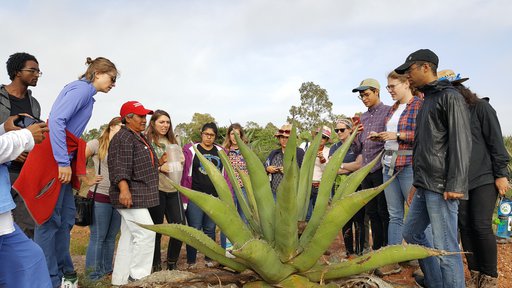 La mayoría de las generaciones de voluntarios del Programa de Medio Ambiente a su vez fueron dirigidas por líderes voluntarios de Cuerpo de Paz, quienes dedicaron un año más (aproximadamente) de servicio para crear un puente adicional de apoyo entre los voluntarios en el campo, el personal de la oficina, la agencia y los socios locales con el fin de maximizar su integración y el impacto de sus proyectos. Por ejemplo, dos voluntarios de Medio Ambiente extendieron un tercer año con la oficina de Peace Corps México para ayudar con temas especiales como Competencia Intercultural, Diversidad e Inclusión o Equidad de Género. Además, un gran número de Voluntarios de este programa extendieron un tercer año para continuar sirviendo en su sitio, y algunos incluso se han establecido en México después del servicio.
Voluntarios líderes de PCM y líderes de proyectos especiales de tercer año:
Cristina Velez, Grupo 3 | Sonya Greegor, Grupo 5 | Jacob Baker, Grupo 7 | Barbara Dye, Grupo 9 | Arpan Dasgupta Grupo 9 | Melanie Ingalls and Rachel Sheridan, Grupo 11 | Alicia Crain, Grupo 13 | Ashley Schnitker Grupo 15 | Tricia Kent, Grupo 16 | Mikaela Tennis, Grupo 18 | Nohely Reyes, Todd Bertwell, and Daniel Farmer, Grupo 19 | Kelsey Kirkland and Kevin Heller, Grupo 20 (elegidos en marzo 2020 antes de la evacuación)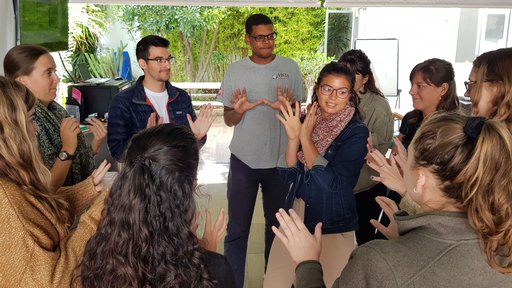 De 2013 a 2020 los voluntarios ambientales de PCM fueron reclutados y asignados a dos áreas del programa (Manejo / Conservación de Recursos Naturales y Educación Ambiental). Sin embargo, en la práctica, las necesidades de las comunidades de los voluntarios y, en consecuencia, los proyectos de Voluntariado, se superponían regularmente a ambas áreas del programa; particularmente a partir de 2017 los voluntarios de Medio Ambiente cumplieron con regularidad los objetivos programáticos con una variedad de actividades.
Para profundizar, este artículo analiza cómo en 2019, diez voluntarios ambientales de PCM organizaron eventos ambientales como Eco-ferias y cursos de verano en sus comunidades, con la ayuda de fondos proporcionados por la Agencia de los Estados Unidos para la Asistencia para Proyectos Pequeños de Desarrollo Internacional (USAID / SPA).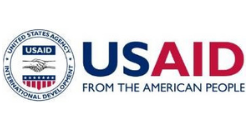 Entre 2018 y 2020, USAID / SPA también financió a 10 voluntarios y sus socios locales para construir 96 sistemas de recolección de agua de lluvia en 9 municipios en 4 estados, lo que aumentó significativamente la resiliencia climática a nivel comunitario.
Yendo aún más lejos para promover la resiliencia climática, PCM unió fuerzas con WWF Climate Crowd en 2017 para brindar capacitación adicional, herramientas de evaluación comunitaria (preguntas para entrevista), una plataforma de datos de fuentes múltiples para observaciones locales relacionadas con el clima y oportunidades de financiamiento adicionales a través del Programa de Alianzas de Cuerpo de Paz (PCPP por sus siglas en inglés), para proyectos que impulsaron la adaptación climática en las comunidades, con el objetivo de reducir las presiones sobre la vida silvestre local.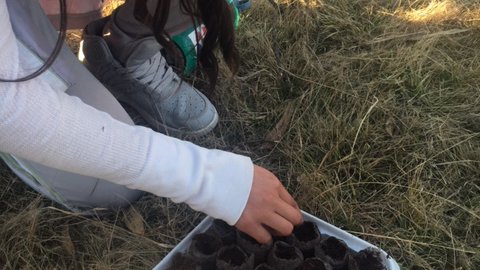 Margaret (Meg) Baker, Voluntaria de Educación Ambiental del Grupo 19, asignada para servir con la SEMARNAT Querétaro, trabajó con líderes comunitarios y estudiantes, PCM, SEMARNAT y personal de WWF para desarrollar un proyecto financiado por Climate Crowd con el fin de mejorar la adaptación climática en Santa Lucía a través de una variedad de proyectos de agricultura sostenible y tecnologías verdes apropiadas.
Otra rama fructífera en el árbol genealógico del Programa de Medio Ambiente de PCM está representada por la participación de los Voluntarios de Respuesta de Cuerpo de Paz (PCRV) en México, comenzando en 2010, nuevamente en 2013, y más recientemente de 2017 a 2019. Desde sus cimientos, esta colaboración nos ha permitido una vez más responder y atender las necesidades locales y nacionales de forma focalizada, pero en un plazo de tiempo más corto. Cuando una solicitud de una agencia se alinea con el Marco de Proyectos Ambientales de PCM, y una vez que se aprueba la colaboración PCR, se reclutan voluntarios para este programa con perfiles especializados y mayores niveles de experiencia para llevar a cabo proyectos de seis a doce meses. Ejemplos de áreas de colaboración han sido: manejo de incendios, monitoreo de la biodiversidad, horticultura, fisiología de cultivos, control de plagas de bosques tropicales, desarrollo de bases de datos, sistemas de información geográfica (SIG), y restauración ecológica.
Jane Higginson participó como PCRV en la Reserva de la Biósfera Petenes en el estado de Campeche, Península de Yucatán, México, de 2018 a 2019. Durante su servicio, Jane se centró principalmente en el manejo del fuego, en particular, la relación entre el fuego y la fauna, pero también realizó capacitaciones comunitarias con una variedad de audiencias de agencias, profesionales y estudiantes / jóvenes. Haga clic aquí para ver la colorida y descriptiva presentación final de Jane, (en español), brinda una vista vívida de su experiencia única de servicio.