Mexico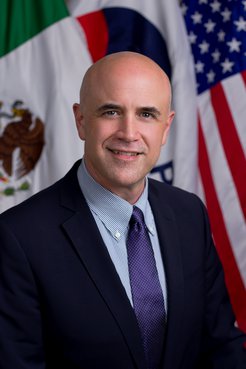 Mexico and the United States are much more than neighbors. Our two nations share cultures, ecosystems, and history that spans hundreds of years. Given Mexico and the United States' unique relationship in an increasingly interconnected world, it is more important than ever to continue building on the mutual understanding, collaboration, and bonds that join us.
Peace Corps has dedicated the last six decades to building bridges between countries, supporting community development worldwide and fostering world peace and friendship. Volunteers make significant contributions by integrating in host communities and supporting local initiatives that improve education, promote climate change resilience, and enhance community development. They are supported in their endeavors through team work with their peers, counterparts, host country partners, community members and an enthusiastic and dedicated staff.
Peace Corps Mexico Volunteers work within the Environment, Education and Response sectors. We are grateful for strong relationships with host country agencies such as AMEXCID, SEMARNAT, SEP, DGUTYP and CONACYT. Our hosts and partners guide our efforts to support Peace Corps volunteers as they address local needs within the framework of Mexico's national priorities. Please read more about our Projects in Mexico and check out a few of our Stories from Mexico.
The Covid19 pandemic has deeply impacted all of us, and I would like to express my gratitude to the Peace Corps team and partners, in Mexico and worldwide, for their sacrifices and resilience since its emergence. As communities worldwide continue their fight against Sars-Cov2, Peace Corps Mexico continues to prepare for the safe return of Volunteers to Mexico. We are diligently working to enhance our operational, programming, training, and volunteer support functions.
In this context, and with great hopes for our shared future as nations, our gratitude goes out to our partner agencies who continually entrust us with our important Volunteer mission for positive and sustainable impacts, as well as to those who aspire to serve in the spirit of our founder John F. Kennedy, who said "every accomplishment starts with a decision to try." We remain in eager anticipation of welcoming you to our joint mission.
Matthew Colburn
Country Director
Peace Corps Mexico