Meeting Friends at the End of the Road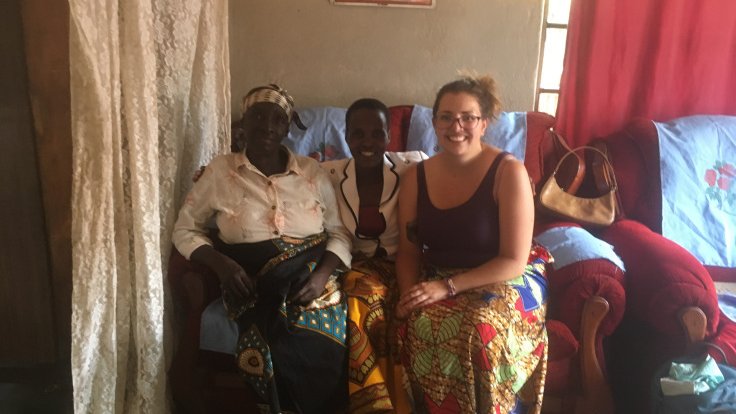 Jan. 8, 2018
It's been a rough week, but this afternoon I decided to try and find my friend Agnes' house to talk about some projects we are working on. I had only been there once, and her phone wasn't working, so I set off walking in the general direction and hoped for the best.
I found her house eventually, and the famous generosity and hospitality of the Warm Heart of Africa.
I was wandering around, I'm sure looking hopelessly lost, when a family called me over to greet them on their porch. We chatted for a bit in Chichewa and I helped them sort their maize kernels for milling. They asked where I was trying to go, and I explained I was trying to find a friend's house but had forgotten the way. They kept me company while one person went to find someone who knew where Agnes lived to escort me there. Because no one is anonymous in the village it did not take long to find a very nice woman who offered to help me. She happily walked me over to Agnes' house (I was close!), and we chatted along the way.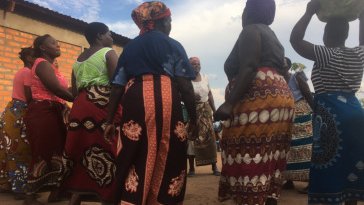 I was afraid Agnes might be annoyed or inconvenienced when she saw me show up to her house uninvited and unannounced, as this is generally pretty taboo in American culture, but to my relief she was overjoyed! I received the warmest welcome with hugs and shouts of thankfulness for the unexpected surprise. Agnes' daughter immediately went out and bought me a soda and some cookies to show how grateful they were I had come. My heart felt so full 
We chatted for a bit, and Agnes told me that she was heading out to a wedding celebration, and invited me to come. I tagged along, and again received a warm and hearty welcome to a strangers pre-wedding celebration! It was the day to kuphika thobwa— a tradition for Malawian weddings. Thobwa is a slightly fermented maize drink that is always served at weddings, so a few days before the ceremony friends, family, and neighbors (women only) all gather to laugh, dance, celebrate, and kuphika (or cook) the thobwa drink.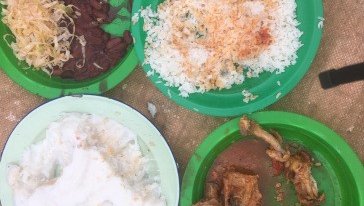 It was a fun afternoon — I met new people, danced, and chatted with amayis (women and mothers) and agogos (grandmothers and respected elders) about Malawian wedding traditions. After they had cooked the thobwa they cooked the largest pot of nsima I've ever seen and we all feasted on nsima, rice, beans, cabbage, and chicken. They served up big plates and 4-5 people would all share from the same plates, no utensils allowed!
The women got a kick out of watching the azungu (foreigner) eat with her hands, and were amazed that I knew how to roll the nsima in my hand and dip it in the ndiwo (side dish) like a true Malawian! I did not fair so well eating the rice with my hands, but no one aside from me seemed to notice or care. I also got to enjoy my own mug of thobwa, which tastes like a slightly sweet luke-warm smoothie. It takes some getting used to but it is quite good! I said my congratulations to the future bride and her mother and was invited to the wedding on Sunday.
It just goes to show that when you start walking down a road here in Malawi you never really know where you might end up, but you can rest assured that you will find friends wherever it may take you.