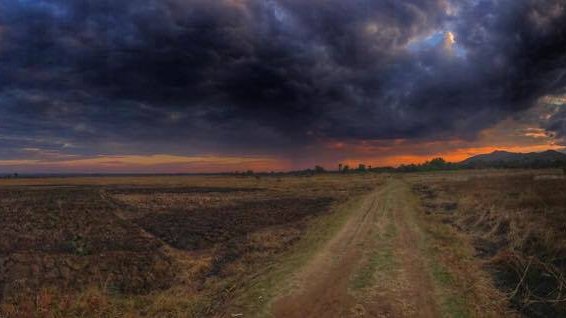 Oct. 3, 2017
The weather is blissful today. 
There were rains earlier—not in my village, but close enough that the western skies were grey through most of the early afternoon. But that has passed now, and the normally impeccable blue sky is dotted with white clouds that keep the sun's heat at bay. A lazy breeze adds ruffling leaves to the symphonic melody of everyday village life. The walk from my house to the village msika (market) is a short one. The dirt footpath rambles over hills and between clusters of houses, almost all with doors and windows wide open. Though it is probably less than two hundred yards from point A to B, it is never a hurried trip. Twenty steps down the path, I look to my right and see two women lounging on a bamboo mat on the ground. They are beaming at a baby girl, teetering along on uncertain feet. They share their loving smiles with me, and I return the favor.
As I cross over the dirt road at the top of the hill, I meet the group of women who spend their days manning the roadside shack that they stock with vegetables and an assortment of fried snacks. The lone gentleman among them says "Mukupita kuti?" and I respond that I'm headed to the market to buy eggs. He asks if I will not also be buying fish, as a frequently make this trip in search of the small, dried usipa that my kitten subsists on. But today's market visit is one with only a single goal in mind, and for tonight my cat is already taken care of. I drop into a small curtsy and utter zikomo (thank you), and again I am on my way.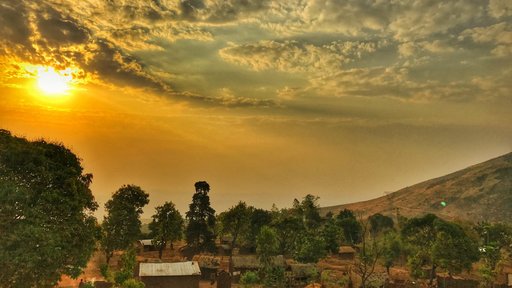 Fifty yards from the market, I pass a gang of children, none of whom can be more than ten. All are barefoot and multicolored, depending on the level of dirt and dust they've accumulated on each part of their body. They are shy, but not too shy to not smile, stare, and giggle as I draw closer. I raise my hand into a thumbs up, and give them the happiest "
BO
!" I can muster. They each individually respond, which only leads to more giggling. After I am a safe distance away with my back turned, I hear a shout of "
whatisyourname
?" in an unsure and heavily accented voice. I stop, turn around, and carefully respond, "My name is Emily." I repeat my name a few times for clarity, as I much prefer having that shouted at me as opposed to a
zungu
. The giggling continues, and I head once again towards the market.

After handing over 180 kwacha for my two eggs, I begin to retrace my steps back home. A goat stares at me with such conviction that I almost feel obliged to great him. Just before the hilltop stall, I hear my name being called. I turn around and see no one populating the group of houses from which the call came. I wait a few seconds, and a young woman pops her head out of a doorway. She is in the midst of wrapping herself in a chitenje post-shower, but refuses to let me pass without saying hello. Her call beckons a woman in the house opposite her to also appear, and we greet each other before they return to their homes.
I finally make it back to my house, and the joy from my short trip is evident upon my face. I sit down on my porch, my kitten comes and curls up on my lap, and I know that I am exactly where I am supposed to be.