Initiating Cookstove Construction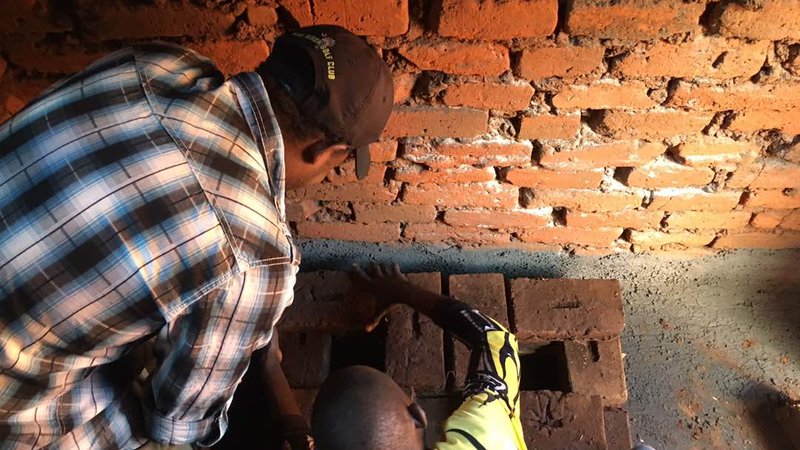 Aug. 2, 2017
With students spectating and giggling outside of the school kitchen, I started constructing the stove, sweating and slightly nervous as this was the first stove I had constructed since my Pre-Service Training.
My plan was to make a series of fuel-efficient cookstoves to test the designs I learned from my training and introduce them to community members. Using these stoves, I would have nutrition sessions and food-cooking demonstrations to help my Wildlife Club and a group of farmers I often work with understand why maintaining good nutrition is important and how these nutrients can be obtained. But, right now, I was just focused on building the first stove.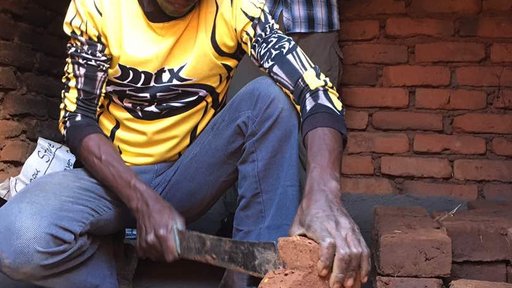 A few students join me in finishing up the stove just in time for them to return to classes.  The next week an excited girl called to my Malawian counterpart and me from the road. She wanted us to follow her to her home so she could show us what she had done. Both at her home and her neighbor's they had already built two improved cookstoves. The stoves were quite large compared to the small rocket stove I constructed at the school, and she informed me that she had fortified part of the stove with metal and brick beneath the clay plastering.  Instead of one or two burners, each stove had three.  We decided to call it the "Changu Changu" stove—because it would cook food "quickly, quickly." 
When I wanted to do this same project with my Wildlife Club, I sought to increase their interest by making a meal including foods that were native to my own home in the southern region of the United States; catfish stew with rice and hushpuppies. We enjoyed our time and people in my village are still asking me about the hushpuppies and how to make them.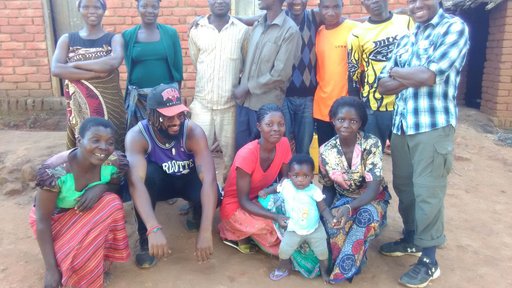 For our next cookstove, a group of farmers and I met at the residence of a lady named Christie Spoon or, as she is commonly called, Sister Spoon. She is a very energetic, humorous woman and always eager to be the first to try the things I teach my community. My counterpart and I assisted her in building a Changu Changu stove in her kitchen and we have since performed two cooking demonstrations and nutrition lessons using this stove. When my friends and fellow Peace Corps Volunteers Monja and Hayden came to do a cross-site visit at my home, we all built a cookstove at the home of Sister Spoon's neighbor and prepared another meal on her stove.
Building the stoves and performing cooking demonstrations has been a great experience.  Although we have only built a few so far, I am proud of the individuals trying these fuel-efficient stoves because they have reported lower firewood usage. In fact, Sister Spoon says that the firewood she most recently bought is lasting three times as long as usual.