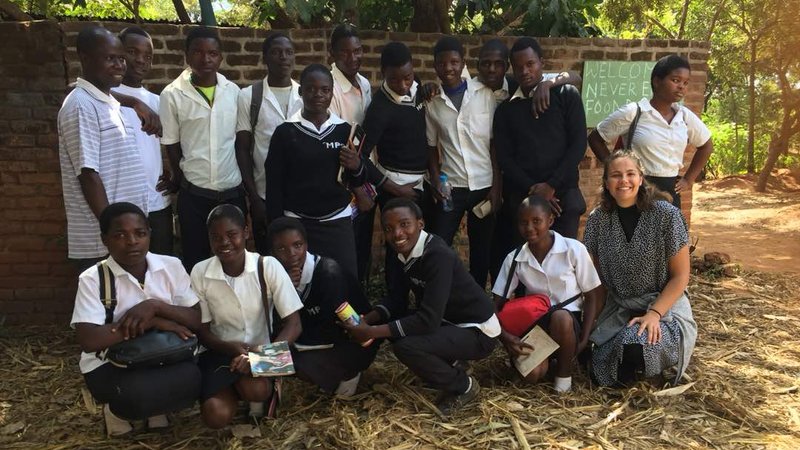 March 19, 2019
When I first began teaching, Domina was very shy, her attendance was rare, and she could not even say, 'Hi, how are you?' in English.
I have been teaching at a school in Malawi for over a year now. I teach English Language and Literature to Form 1 and Form 2 students (9th and 10th grade). In my Form 1 class, I have 61 amazing students. However, there is one student in particular who has blossomed, not only in class, but also in her interest in learning overall. Her name is Domina. Always quiet, often missing from class, and struggling to speak English, one year ago Domina could have easily be overlooked in a crowded classroom.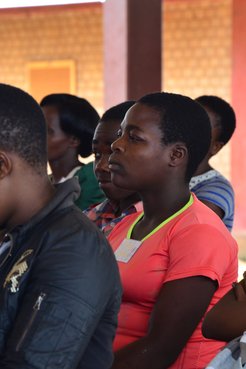 Domina began to change when we started a permagardening club at school in order to learn more about sustainable farming practices. Domina joined this club that meets every Wednesday on our campus. The club is led by myself and a fellow teacher, and our primary goals are to mentor students on agriculture and leadership. In the beginning, our meetings were taught by my counterpart who translated the lessons into Chichewa so that all of the students would understand the information clearly. Soon after though, the students were requesting us to speak and teach in English. So we did, and permagardening club became not only a time to study agriculture, but also space for learning outside of the classroom.
As we transitioned to speaking in English, I noticed Domina using the club as a time to practice her knowledge of the language. She began to bring more and more questions to club meetings. Her questions were clearly sparked by topics that she had been taking notes on in school, such as "how is farming different in America?' and 'what does immuno-deficiency mean?' I realized that Domina's behavior in class was changing too. She was actively participating in lessons, speaking up and asking questions when necessary, and seldom absent anymore.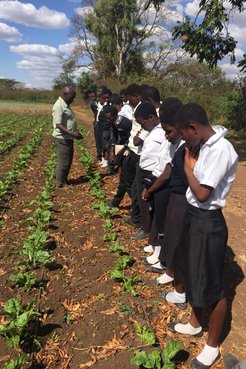 When the club saved up enough profit from an income-generating endeavor to pay for a trip to the nearby Agriculture Research College, Domina was among the group who went. On the field trip, a few young, female students from the engineering department led them around campus and taught the group about fisheries and irrigation systems. Domina came back from the outing more excited than ever. She was encouraged by what she saw and learned on the trip but was especially inspired by meeting women just a few years her senior who were away at college. Maybe she recognized that there were options for her future other than what she saw and experienced in her daily life in the village. It seemed that Domina's worldview was opened not only by being a part of the permagardening club, but also by this trip to the college.
At the end of the school year I tested my Form 1 class, of which Domina was a part. I was happily surprised to find that she was among the highest scorers of the class. Additionally, Domina was elected to serve as the Vice President of the Permagardening Club. The sense of pride that I feel for her success reflects her journey. She has come a long way from the cautious and reserved girl who never spoke in the classroom, and I am thankful to be able to support her as her dedication to school and English become increasingly profound.
---