The Garden that Gave Much More Than Lettuce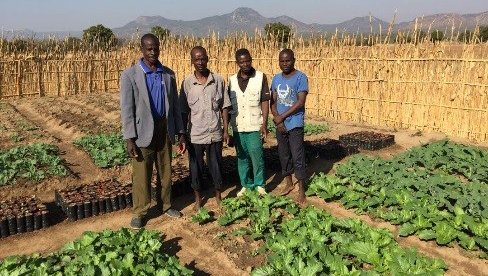 Sept. 10, 2018
"Will you help us?" That is the question that accompanies most of the conversations that I have every day, but as a decided idealist, I try my best to always say yes. Life in Malawi can be a challenge, but more often than not it is a rewarding country to live and work in. 
I have had the opportunity to see my community develop in extraordinary ways, and it has been a pleasure to witness my little community grow over the last year. I have made improved cookstoves, led nutrition talks, planted trees and created home gardens, but the project that I have been the most proud of has been my work with the local orphanage. My local orphanage houses about 40 youths from various communities that have nowhere else to live— a rarity in Malawi. They are housed, fed and care for by a small team of dedicated workers. Collaborating with them is truly rewarding, but it can be challenging to accommodate the weighty needs that are associated with the running of such a dynamic organization.
As an Environment Volunteer, I bring a passion for sustainability and food security, so when the orphanage staff came to me with the hope of establishing a garden to help offset the burden of buying so many fresh vegetables for the children, I was excited to run with the idea. We immediately began with planning and mapping out a garden larger than any we had ever done, we recruited a team of farmers to help us, and set up the dates to make the garden an open exhibition.
We would build it, and we teach anyone who wanted to learn how to establish a garden using permaculture practices. With our team ready, we got to work and the fence quickly came into being along with each of the twenty one beds. We spent three days digging beds, amending soil, and forming berms to retain water in the upcoming rainy season. Finally, we planted a wide assortment of nutrient dense crops; mustards, pumpkin leaves, sweet potatoes, cabbages and okra filled the beds. Satisfied, we turned our attention to the next area of the orphanage garden: the tree nursery.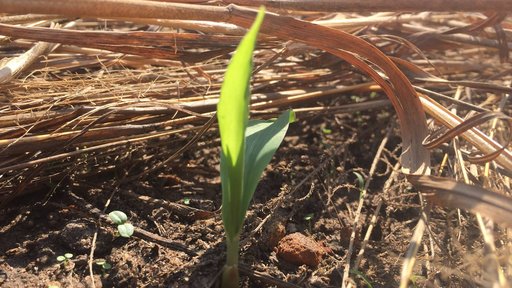 Usually our gardens do not contain tree nurseries, however, the orphanage garden had so much space and the staff was so interested in the prospect of adding a woodlot to their property, we decided to go ahead and add one to serve as a demonstration nursery. We planted all of the beds and berms, and planted 1,000 tree seedlings to finish the garden.
The most important part of this particular garden was the impact that it would have in the community. Shortly after we established our garden at the orphanage, we noticed that other community members were becoming interested in having their own gardens, and entire community groups were interested in building tree nurseries. This year to date, we have established over fifteen home gardens and created six tree nurseries, totaling over 12,000 tree seedlings.
We have continued to monitor our gardens and nurseries over the last two months and our hope is that by the start of the rainy season we will have large scale food production at the orphanage, as well as a doubling of trees planted in our community for this year compared to last year. I am able to see sustainable impact in my community every day, and I am excited to see how these recent projects help to offset hunger in my community and deforestation in Malawi.