For the past two years, the sounds of my mornings consisted of roosters welcoming the sunrise, women chatting as they carried water back home to begin housekeeping chores, men bicycling to their fields, and students rushing down dirt paths and shortcuts, hoping to not be too late for school.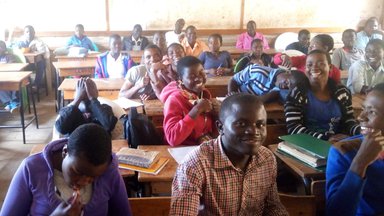 On these mornings, I would wake up, work out, grab some coffee and peanut butter-filled mandasi (local donuts), and rush into the morning light, ready to spend my day lesson planning, teaching, orchestrating drama and debate clubs, and attending the occasional staff meeting at the Community Day Secondary School where I worked. I'd end my days cooking over an mbaula (clay oven), my solar light illuminating the dark night as I ate my dinner and headed to bed.
Although I'm still living in Malawi, the sounds of my mornings have changed.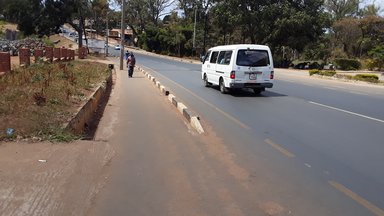 Instead of roosters, my mornings now involve the creaking of house gates opening, bells of bike taxis zooming past for customers needing a lift to work into town center, and cars zooming by to beat the usual commuter traffic. Of course, some aspects of familiarity remain: students are still hustling by to get to school and women, although not carrying water or sweeping, still take the morning minutes to chat and catch up.
The decision to extend my stay in the 'Warm Heart of Africa' was not just because I grew to love the life, the people, the language(s), and the experiences of living in a rural Malawian community.
I stayed in order to continue to pursue work with the ultimate goal of preserving human dignity, providing opportunities for those who do not have a voice, and continuing to learn how foreign assistance operates within a country from an NGO-level rather than on the ground. All of these aspects of my life and experience here help to provide a comprehensive understanding between international development efforts and sustainability.
In my two-year service as a High School English Teacher at Peace Corps Malawi, I worked with students to empower them to take control of their reproductive health and menstrual hygiene. Now, in my new position under Peace Corps Response as a DREAMS District Program Coordinator, I get to see and analyze how those interventions are truly impacting communities, including how the population utilizes family planning and health services on district as well as city levels.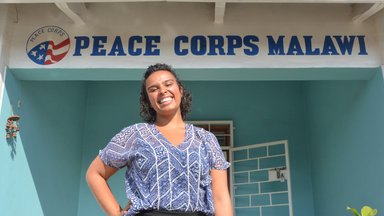 Although I now cook dinner over an electric stove and have running water, I still spend my mornings with coffee, mandasi, and the bustle I have grown to love. I feel as though my life has come full-circle. This new Malawi is still my home.
---