The 50 Year Reunion of Malawi IV
In 1964, a group of 21-year-olds volunteered to make a difference in this world.
They left the comforts of their American homes in order to treat tuberculosis and help prevent infants and adults from dying. We are known as Malawi IV because we were the fourth group of Peace Corps Volunteers to serve in the newly depended country of Malawi. Most of us gave two years of their lives to this cause and a few of us gave three years. By 1967 we had all returned home or were drafted into the military. We came back to the United States inspired by the indomitable spirits, genuine warmth and smiling faces of the people of Malawi.  We know that Malawi is truly "The Warm Heart of Africa."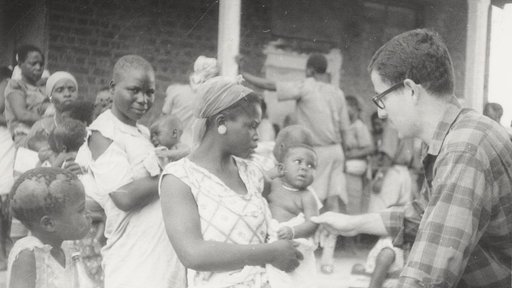 By early 2017, five decades had passed since we completed our service in Malawi. From every corner of the United States, we traveled to L.A. to celebrate the 50th anniversary of the completion of our Peace Corps service. The reunion was hosted by me and my wife, Dina Weinstein.  Before the reunion, it had rained continuously for weeks throughout Southern California.  Amazingly, from the first day of the reunion until the last day of the reunion, the rain stopped. The sun was shining and we enjoyed ideal California weather. The reunion was attended by twenty nine people total.  Attendees included nineteen Malawi IV members, four other Returned Peace Corps Volunteers, and six family members.
The first full day at the reunion gave everybody an opportunity to get reacquainted. Every person sat in alphabetical order in the executive board room and was allotted ten minutes to share their life story. Many people spoke about their service experiences and life after Peace Corps. Without exception, everyone indicated that the Peace Corps experience had a strong influence on their lives.  Most were motivated to pursue a career in the "helping professions" such as medicine, nursing, public health, hospital administration, community development and social work.  Many went on to try to help communities at home and all over the world.
The second day of the reunion was a fun day consisting of a "Hollywood-style" tour of Los Angeles, visiting our world-famous iconic landmarks.  We chartered a bus for sightseeing, attended a television taping of "The Talk," at CBS Studios, visited the Hollywood Bowl and the world-famous Farmer's Market. Our next stop was the Santa Monica Pier, the Sunset Boulevard and the Hollywood Walk of Fame. We all spent the day talking and laughing aboard the bus.  It was reminiscent of our in-country orientation to Malawi, when we all sat together on the back of a lorry and visited Mount Mulanje and the tea plantations of Mulanje district.  We were happy to be together then, and we were happy to be together again, touring Los Angeles.  It was a fun-filled and memorable day.
The third and last full day of the reunion included fascinating and informative presentations by distinguished speakers who still maintain strong ties with Malawi, including the executive director of Orphan Support Africa, long-time board members of Malawi Children's Village, and three Malawians who discussed the philosophy and ethos of their movement, Chisomo Idea.
Since returning from the reunion, I've received many messages about how much members of Malawi IV enjoyed the reunion. One member of Malawi IV reflected, "It is so important for all of us to reach beyond our personal and national borders to learn about and from others, and the important work continues. Let's not forget that!" May Malawi IV and every Peace Corps cohort after us continue serving in communities around the world, promoting world peace and friendship through humility and cultural exchange.