Success, gratitude and pickled radishes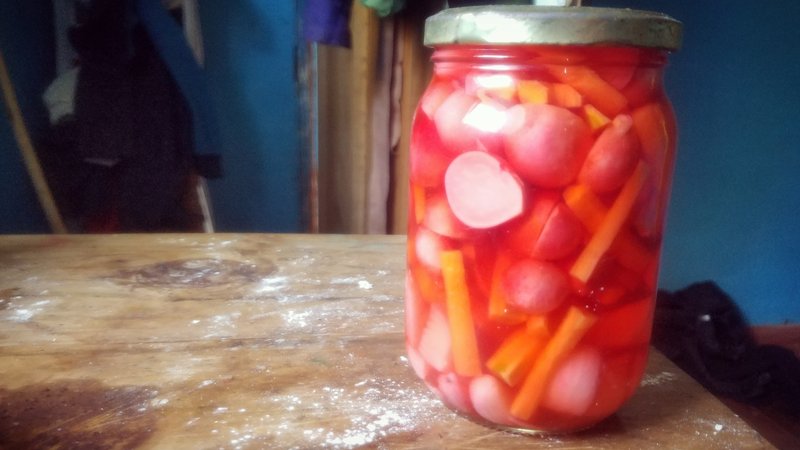 Nov. 22, 2017
Success tastes crisp, peppery, and spicy. Or at least it does today.

It's taken me nearly five months of service just to build a fence, prepare the land, and finally grow my first crops. Between finding the wood, equipment, tools, and seeds, this experience has at moments, felt like a long time coming.
Today though, as I sit on my balcony tenderly washing and preparing my radishes, I think back on all that has happened since I moved to this community. I am reminded of all the people I have to be grateful for. The neighbor that helped me find the wood for my fence, my counterpart who insured I paid a fair price, the friend that let me borrow her shovel, and the countless stream of visitors that offered advice, encouragement, help, and humor as I worked to prepare my garden.
Sometimes, I guess, the real success happens when you aren't paying attention.
Recipe Pickled Radishes:
1 head of garlic, peeled
2 onions, quartered
7-8 radishes with the larger ones halved
3 carrots, cut into matchsticks
1 bottle of vinegar
Place all ingredients into an air tight container and seal tightly. Wait one week to six months to eat. Once the jar is opened the vegetables will stay fresh for approximately a week.