Stomping Out Malaria: from the Mainland to Madagascar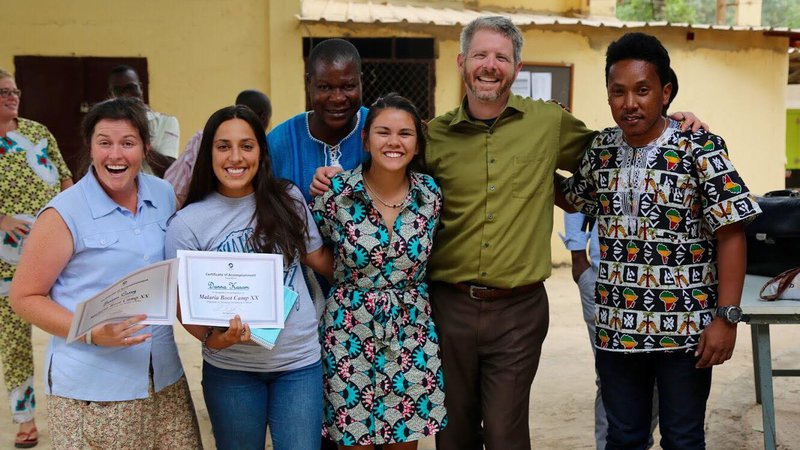 Jan. 17, 2018
Anyone hoping for an expenses-paid vacation to Senegal would have been disappointed, but for Health Volunteer Anna Lehmann, the Malaria Bootcamp in Dakar was a chance to geek-out with other Volunteers serving across the African continent.  
For two weeks, Anna and her fellow Madagascar representatives Danna Kasom and Teresa Curry were trained on behavior change, ethics, and project design.  "This bootcamp changed the trajectory of my service," she said.  "I realize now how much effort it takes to focus on malaria alone. It's narrowed my focus, in a good way."
Each day the bootcamp participants spoke with experts—a diagnostic tools developer at Johns Hopkins University, CDC officials from around the world, even an entomologist specializing in mosquitos—and each evening they held discussions that often lasted late into the night.  Participants also heard presentations on best practices from the 16 countries represented. "It was neat to see the situation in each country," said Anna.  "Who's in pre-elimination?  Who's in high transmission?"
Madagascar has a high rate of transmission relative to some other countries present at the bootcamp. "We are at different stages of eradication," explained Anna, "so it was a chance to swap ideas, and bring ideas back to Madagascar. Anna, Danna, and Teresa were selected to attend because of their motivation to tackle malaria-related projects and because they serve in Madagascar's high-risk malaria "red zone," where year-round transmission occurs.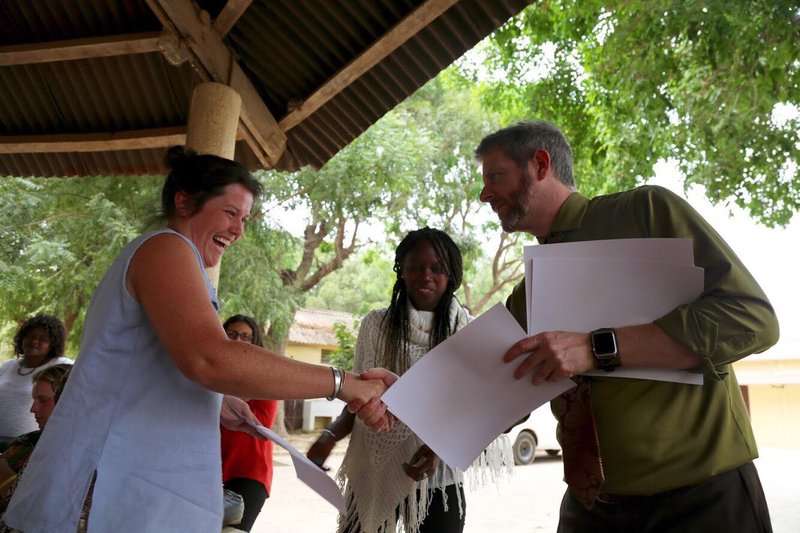 Anna feels a sense of urgency to share what she learned with all volunteers, even those serving in areas of lower priority, like the highlands. When malaria epidemics strike there, they can be intense because people don't have acquired immunity or the knowledge to react quickly.
Adding to her sense of urgency is the fact that this was the final malaria bootcamp.  Over twenty have taken place since the program began in Senegal five years ago.  "The nature of Peace Corps means that we have bad institutional memory.  The challenge will be to facilitate the spread of ideas from this bootcamp without a full-time Malaria Coordinator," she said. 
Anna also sees the need to work cross-sector with agriculture volunteers. "Whats the perfect breeding ground for a mosquito?" she asks. "A rice field. Farmers don't face the highest risk—children under five and pregnant women do—but they are still at risk."
Anna said she will miss lunchtime, when the bootcamp participants all gathered on mats to eat Senegalese food from communal dishes. "They use a lot more spices. That was refreshing," she said.
Also refreshing? "Senegal trains its Volunteers in a big city. You can get ice cream delivered to the training center."