Rising Up After a Cyclone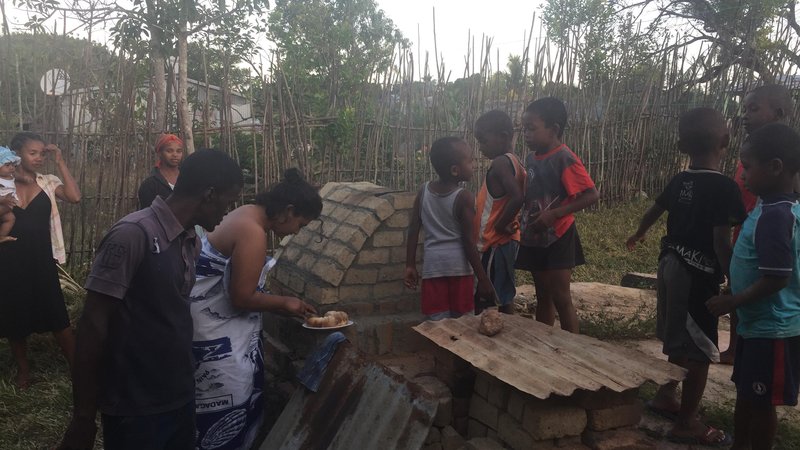 March 20, 2018
The community would have been satisfied with fresh bread, but that was before Tropical Cyclone Enawo hit Madagascar's east coast in March 2017.
Bread often arrives stale and moldy to Soumya Gokuli and Roy Cox's site, an isolated village on the outskirts of Sambava near the island's northeast coast. So when the two Volunteers solicited project ideas from their community, a brick oven was the top request.
Like any Volunteers with a committed community and a promising project, Soumya and Roy set to work making the bread oven a reality.  The cyclone made their mission a lot more serious. 
Last March, Cyclone Enawo swept away the village's middle school building.  The community's new goal is to rebuild the school with profits from selling fresh bread daily.  
Soumya and Roy researched ovens online and returned to the village with a plan, and a challenge.
"We made it clear we didn't want to pay for it.  We wanted people to feel invested in it," said Soumya.  They created a budget; community members donated materials and invested what they could afford.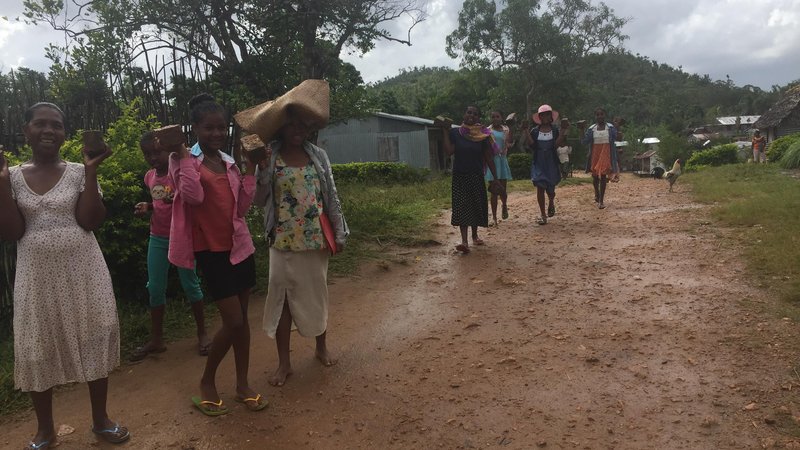 The budget, however, didn't factor in the cost of transporting 130 bricks from the neighboring village, so Soumya and Roy enlisted their English Club students to carry the bricks one by one in a long line of people snaking through the rice fields.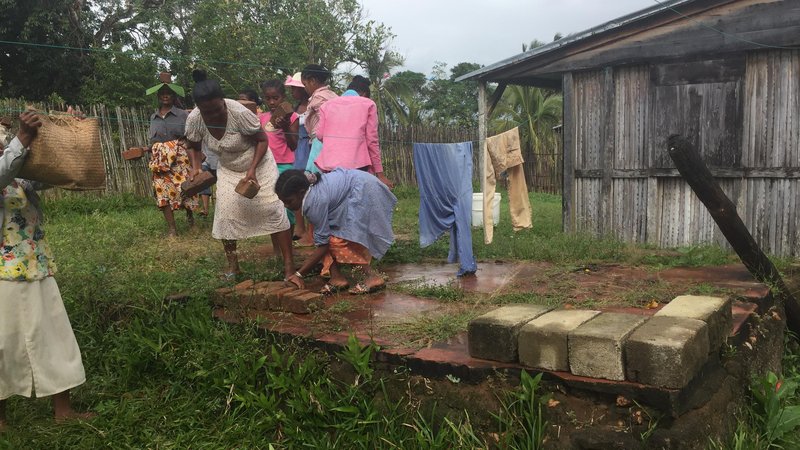 Layer by layer, the oven came together.  With the last brick laid and the mortar dry, Soumya baked the inaugural loaf.  In true Malagasy fashion: "I made enough so that everyone could try some," she said.
After tinkering with a simple bread recipe, she began teaching community members one-on-one in the art of breadmaking.  But first, a science lesson.
"No one had used yeast in cooking before," she explained, "so I had to give a comical explanation about how it's like a living animal eating the sugar, releasing gas, and expanding."  
For Roy, the success of the bread oven is emblematic of the village's communal spirit, even in the face of natural disaster.
"It highlighted all the parts of the community that work together, from the students to the community leaders.  They all came in on different parts of making it happen."