"Omeo lychee ai!"
"Give me lychees."

The phrase has just about replaced the normal greeting ritual in my village right now. But it's not taken in slight; the countryside on the east coast of Madagascar is now overrun with the crimson-skinned fruit, so there's plenty to spare amongst friends.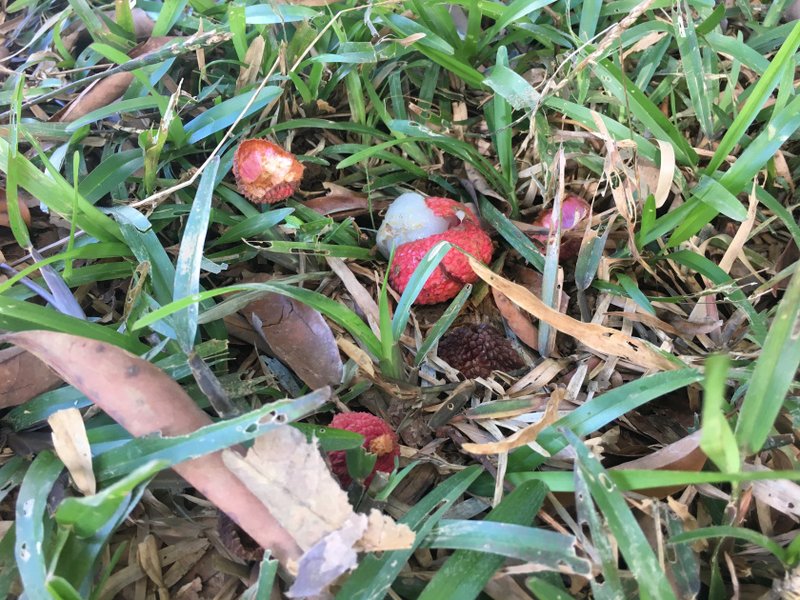 It's late November and now is a time of plenty. Fresh off the harvest of cloves, my new home is enjoying its second cash-crop harvest. Unlike the cloves trees, which are owned by a comparatively small few, the lychee trees run rampant through the Malagasy forest, which makes them fair game to harvest. Malagasy men, women and children alike, scramble barefoot up the stout branches of the trees and place the hoard in wicker baskets lined with traveler's palms leaves.
The men carry two baskets, nearly fifty pounds each, on either end of a bamboo pole to amorondrano, the bank of the river. Each basket can fetch a price of up to 20,000 ariary (around $6.67), and with the abundance of the fruit, families can turn a tidy profit. From there the fruit is carried off in camion trucks to be sold in larger port cities like Tamatave at a cost of 1,500 ariary a kilo (around $0.25 a pound).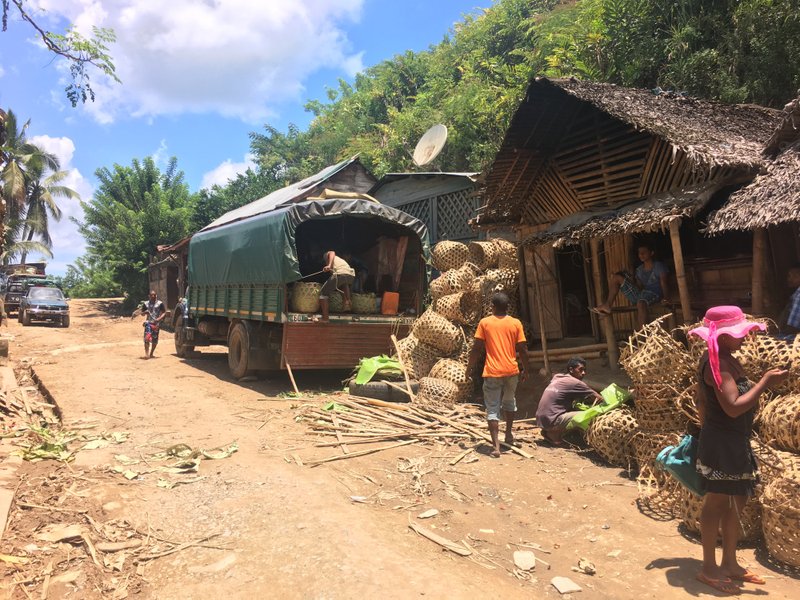 Each picker has a different strategy. Some make multiple trips to the river, in some cases nearly seven miles, carrying their 100-pound loads to maximize the money they get for each basket. Others sell their lychees on-site to the relative few 4×4 trucks that have swarmed the area for the harvest intrepid enough to take on the misshapen, clay road. While selling their baskets to these trucks will only fetch them a little more than half the price at the river, they can make up in bulk—and save themselves a sweat.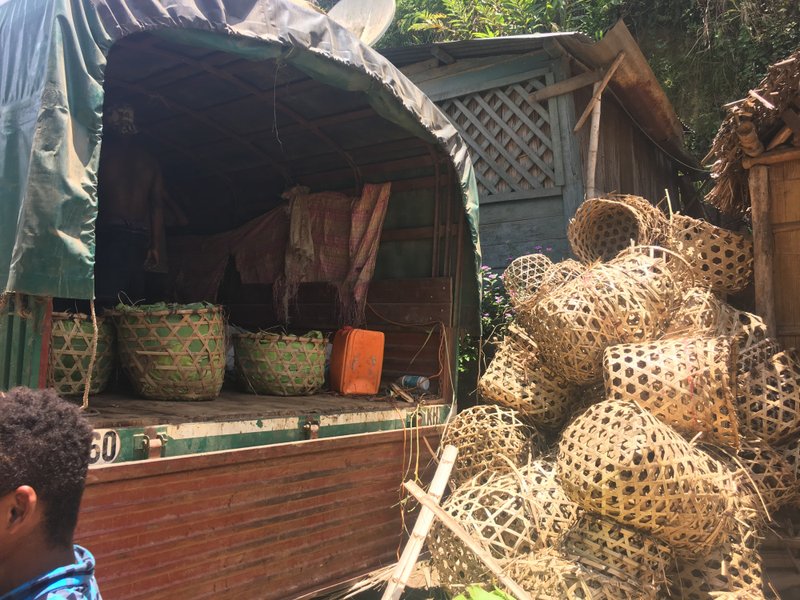 I talk to some of the buyers at the riverside. They sit under bamboo and traveler's palm canopies, trying in vain to escape the heat.

"Where do the lychees go?"
     –"To Europe."
"How much do they sell them for there?"
     –"I don't know, I heard 90 euro a kilogram. Madagascar lychees are the best."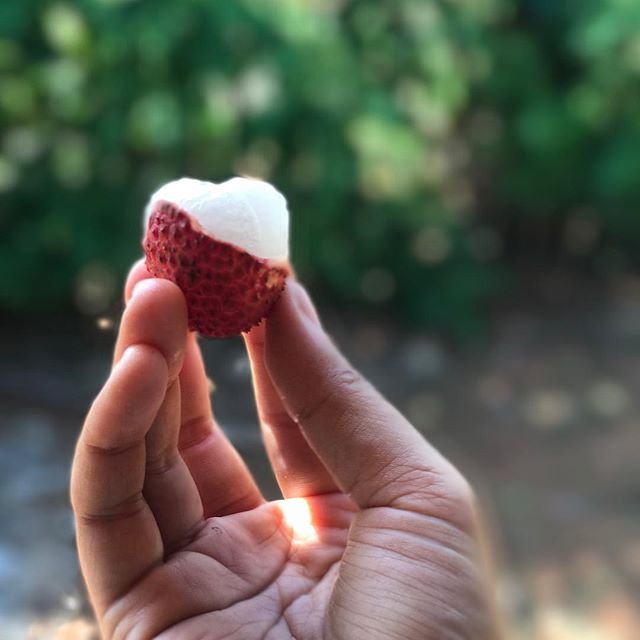 It's a price I don't entirely believe. But then, it's hard to imagine paying any price for the tangy, white-fleshed fruit I can pick from any tree for free. And though lychees won't ripen after you pick them, it's safe to say that sitting barefoot in the shade of a forty-foot tree, surrounded by the husks of just-eaten lychee, that I've gotten the better taste of Madagascar.