Continuation of Service: Tim McCollum of Madecasse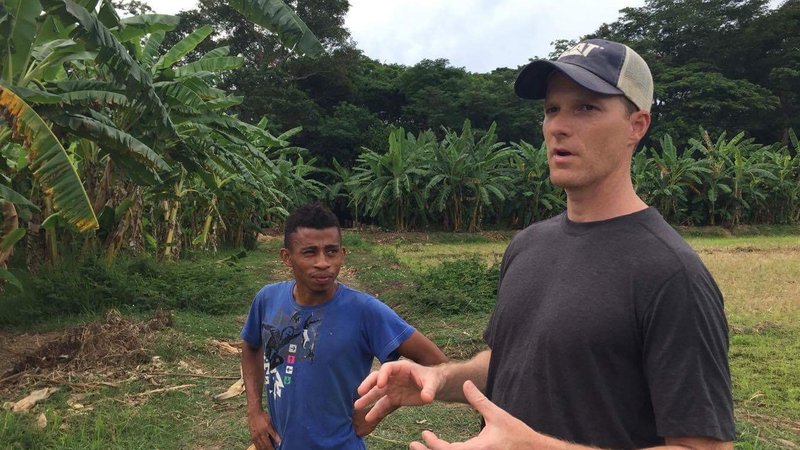 Dec. 13, 2017
'Continuation of Service' is a series of interviews between current Peace Corps Madagascar Volunteers and Returned Peace Corps Volunteers who service in Madagascar has led them to careers which allow them to continue to carry out Peace Corps' first goal: to help Madagascar meet their need for trained men and women.
Megha is an Agriculture Volunteer working in northern Madagascar. She sat down with Tim McCollum, the CEO of Madécasse Chocolate. He served in Madagascar from 1999-2001.
Meet Tim McCollum. He is an RPCV who served in Madagascar from 1999-2001.  Now, he is the CEO of Brooklyn-based Madécasse, an organic chocolate company that exclusively buys cacao from local farmers near the northwestern coast of Madagascar. The cacao is produced in an area known as the Sambirano Valley. Some of the finest chocolate makers in the world come to the valley to seek out this cacao for its high quality.
But what sets  Madécasse apart from the rest of the chocolate makers is its working relationship with the local cacao farmers. Madecasse buys the cacao directly from the farmers and the company's relationship with the farmers has produced a familial bond, McCollum said. Madecasse provides one-on-one training to their farmers to ensure that quality organic cacao is produced.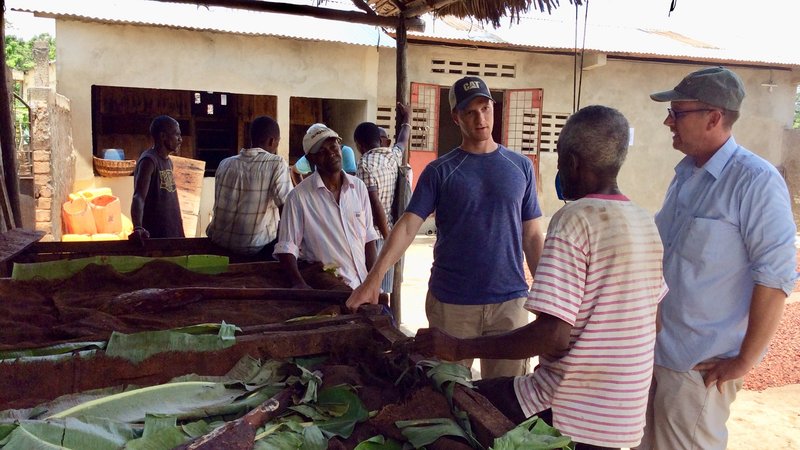 As a current PCV serving in the community and working with these farmers, I experience firsthand, on a daily basis, the support, attention, care and training that  Madécasse gives to their farmers.
McCollum chose to work in Madagascar because he believes that the way to make a difference in rural Madagascar is through business.  He had a vision to combine the Peace Corps grassroots approach for development with a commercial enterprise, and find a balance between the two.  
The growth and development in the northern communities of Antranokarany and Mangabe inspire McCollum to do the work he does every day.  He has seen growth in farmer participation and education about producing superior quality cacao. The farmers he works with have come together and formed a cohesive business.  Over the years, he has seen an increase in cacao production due to a spike in the amount of farmers interested in working with  Madécasse.  Through the support of Madécasse and partnerships with other nongovernmental organizations, villages have been able to build schools, roads and bridges, and commune buildings. The income has also helped develop water systems to bring fresh water into the community. Buying cacao does not only benefit and impact the individual farmer, McCollum said. The impact extends much further, affecting the entire community by creating jobs and opportunities for residents to earn an income, and consequently, producing income parents will use to support educating their children and save money.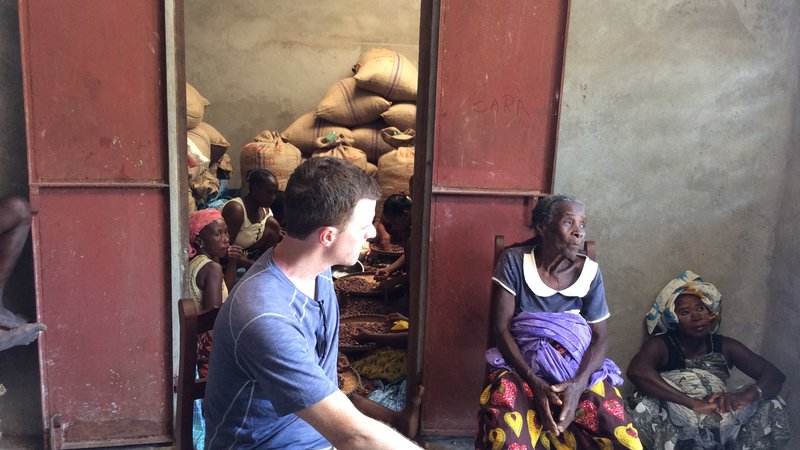 During the 18 years McCollum has spent working with Malagasy communities, he invested his energy into building relationships with the people he meets and works with. On a recent trip to Madagascar, he sat with farmers from a cooperative with whom Madécasse works closely with and listened as they shared their visions for their part of Madagascar. Farmers from the cooperative hoped for other local cacao farmers to see their own cooperative as "the peak of a mountain" as they described it, where all farmers would strive to reach the top and ultimately, succeed through collaboration.
McCollum feels fulfilled from the relationships he has invested in over the years. He's proud that through the amount of support, training and friendship he has provided, his co-workers have built their own success.