Why Volunteer Extended her Service
Peace Corps means flexibility….
In the early '80s, I had the good fortune to serve for two years as a Peace Corps Volunteer in Niger. At the time there was a well-known slogan "Peace Corps, the toughest job you'll ever love." It wasn't long into our service before we jokingly rephrased it as "Peace Corps, the toughest job you'll never do." That was because unexpected circumstances changed various Volunteer's assignments. For instance, a Volunteer, assigned to work with the Department of Fisheries in a host country, might have his position canceled by that department, and suddenly find himself teaching English as a foreign language instead.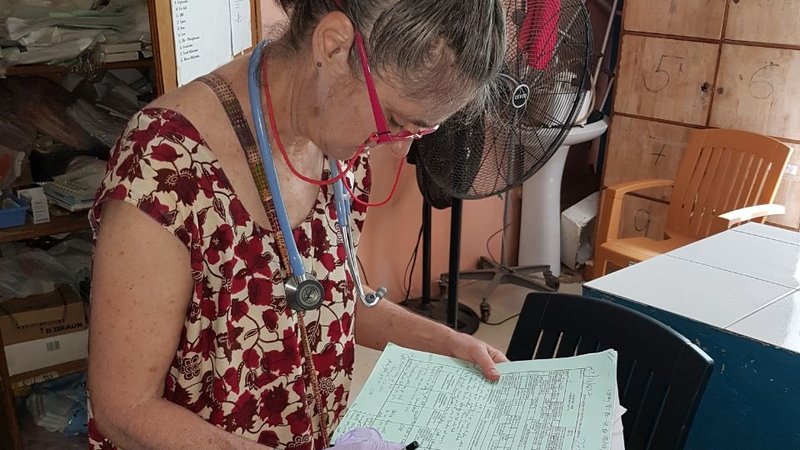 Against this background I came to Liberia as a Peace Corps Global Partnership Volunteer with my job description in mind, doused with a grain of salt. My goal was to spend the year teaching medical students and residents, thus helping to augment the next generation of Liberian doctors. When I showed up to work at the hospital on the first day, a lovely newly graduated intern toured me around the facility.  The second day she oriented me to working on the medical ward. On the third day she didn't come to the hospital at all. I was on my own to provide care to a ward full of critically ill patients without a medical student nor a resident in sight. The only doctor assigned to work on the ward was in the clinic full time. Looking around, I quickly realized there was no other physician to tend to patients, so I dove in, scrambling to provide essential care ever since.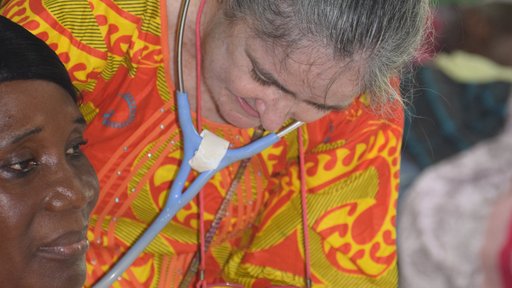 The number of people needing to be seen frequently is overwhelming, and the hours required are intense and long. However, I enjoy working where I am needed, and my reward are many expressions of gratitude from patients and staff. As a physician working in a new country, I worried I might not have the expertise required for some of my patients' ailments, and in some cases I don't. Yet, doing my best, and showing compassion has given these folks more care this past year than they would have gotten without my efforts. As the end of my service rapidly grew closer, I had a never ending question dominating my thoughts: how can I leave?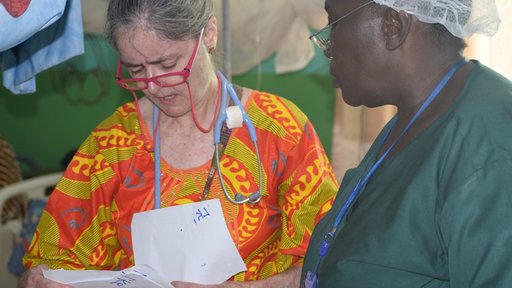 I feel I am just getting started with impacting how medical care is delivered on the hospital in-patient ward. I may not be teaching residents as expected, but I do interact with interns, student nurses, and other staff, and I think I'm having a positive impact. My colleagues are very supportive when I introduce new ideas. Given my past experience as a Peace Corps Volunteer, I've always felt it takes about a year to learn how to do a Peace Corps job well, and you actually do your job effectively in the second year. The last 12 months I have been working and learning about delivering medical care in Liberia. To answer my question, I guess I cannot leave. I have to stay another year to use all the knowledge I acquired in the first year, and continue working in a place I feel at this point greatly needs my help.