Walk, Run, then Fly: Changing Sites Along the Way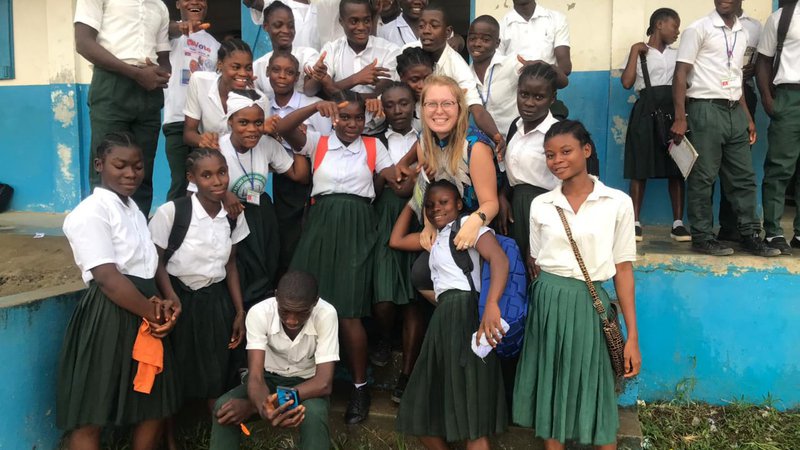 Jan. 31, 2020
Most Peace Corps Volunteers serve in one community for two years. I am now twenty months into my service in Liberia as an Education Volunteer. . . and living at my third site.
I began my time in Maryland County teaching junior high math and science in the remote Southeast part of the country. I was eight months in when a motorbike policy change led to the closure of all sites in my area. This meant I would have to leave my home and reintegrate into a new community. It was a rollercoaster of emotions: grief for losing the family I had made my own, eagerness to start fresh and do my work a little differently, anxiety for having to go through the integration process again, excitement for the opportunities this new area would bring, and feelings of failure for not finishing my two years in a place I had made a commitment.
When I moved to my second community in Bong County, I had so many plans and goals. At this point, I knew so much more about Peace Corps, about Liberia, about teaching, about everything. I was going to do things differently, make improvements. This was a chance to use what I learned and apply it in this rare blank-slate setting. Instead of backtracking and fixing things I could've done better, I could just do things better. I switched programs from math/science to elementary literacy and got involved with an incredible NGO. I filled my days intentionally, knowing I would likely only have one year to make an impact there. And boy, it was great. I remember feeling so happy--I mean above my baseline--more often than not...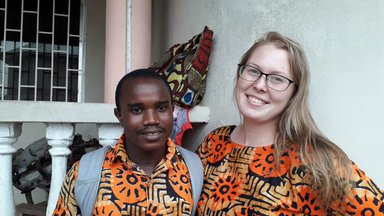 ...and then Peace Corps Liberia had another shake-up. More than half the sites in the country were closed and dozens of Volunteers went home. I reapplied and was able to remain in-country and given the opportunity to take on a coordinator role for the literacy team. Taking on that new position meant I had to move much closer to the capital in order to effectively do the work, which meant leaving community number two and moving into a third new community in Montserrado County.
This time was a little bit easier. I had only been in Bong County for four months by the time I moved and I'd be close enough still that I'd be able to continue to visit and do small work with that community. But, I went through those same stages of loss that I did before. I had very quickly created a family in Bong, and to lose that again was paralyzing. I became afraid of experiencing that loss again and was tempted to not even try to open up again in Community Number Three--that I should "just do my work". Unfortunately for my anxieties, Peace Corps doesn't really work that way. Connections are "the work" and it was necessary that I overcame my fear.
In Montserrado County, I am working with a private school and living on the school's compound. I am in a city, seeing new faces everyday. This makes it harder to make connections but with intentionality, connections are waiting there, ready to be made. In just a few weeks, I feel at home again. Home is where the heart is, right?
So now, here I am in my third community. Through all of this, I feel a certain level of peace. I walked in my first community so that I could run in my second so that I can fly in third. At each point during my service, I believe I was exactly where I was supposed to be, doing work I was supposed to do, meeting the humans who were meant to be in my life. And thank God for modern technology allowing me to stay in contact with my people!