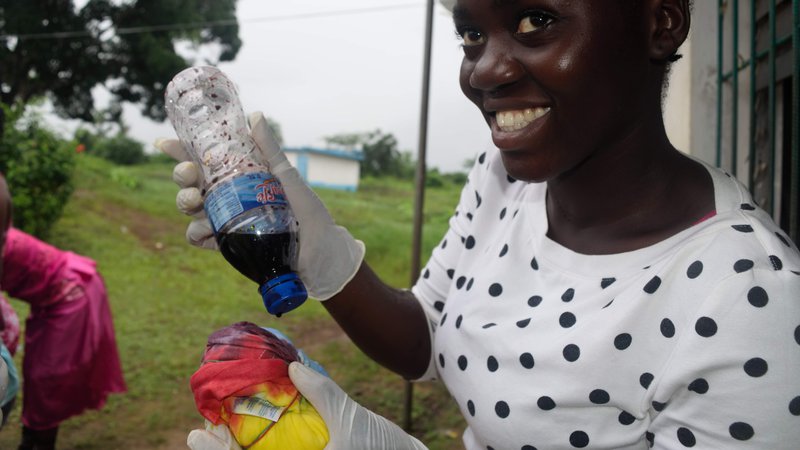 Jan. 13, 2020
It is no surprise that Gender Equity is a global issue.
And for a group of six education Volunteers in Grand Cape Mount, Liberia, they became particularly attuned to how it plays out in their community. In their classrooms, many girl students show hesitation to speak up; at home, gendered chores limit girls' time and space. Yet, the Volunteers were seeing students and parents express strong interest in increased opportunities for these girls to lead and learn.
During their pre-service training, Peace Corps Volunteers (PCV) learned how to run a program called GLOW (Girls Leading Our World) Camp. Conversations with students and neighbors led PCV Alicia to believe GLOW Camp could work in Grand Cape Mount as well. So, Alicia combined efforts with five fellow PCVs to plan and raise funds.
The result was a camp where 30 young women ages 16-18 from across Grand Cape Mount County came together for conversations on Leadership, Self-Confidence, and Sexual & Reproductive Health. By leaving their daily chores and routines behind, campers and counselors created a safe space where participants felt encouraged and supported in speaking up, asking questions, and sharing their ideas freely.
The camp's sessions were led by Peace Corps Volunteers, Peace Corps Gender Coordinator Mandy, and Ralphina, a Liberian student who inspired and participated in a 2016 GLOW Camp with Peace Corps Liberia. Since the 2016 camp, Raphina has been leading her own Girls Club in Margibi County and attending other GLOW Camps to share her knowledge and inspire fellow Liberian girls.
PCV Alicia saw how the camp and leaders like Ralphina inspired her student, Hawa. "In class, Hawa would always have the correct answers in her copybook, but I really struggled to get her to raise her hand. One of my favorite parts of GLOW Camp was seeing her completely come out of her shell doing a drama in one of the sessions. I was so proud of her because I was seeing this shy, hard-working student come alive during the camp." Fellow Volunteer, Maddie, saw a similar reaction from a camper who had recently dropped from school. Being surrounded by young women invested in their futures led her to see the opportunities that could come from returning to school. Leaving camp, Maddie says the camper was excited about raising funds for her school fees so she could get back in the classroom.
The camp focused on confidence-building through education as well. To complement the Sexual & Reproductive Health information that campers learned, the Volunteers assembled Family Planning flipcharts for campers to take home. PCV Jaya recalls, "While watching the girls practice using their charts, I realized they'd be fully prepared to teach the material to their friends and family at home. All the hard work was worth it when I saw how many people --even beyond the campers-- would benefit."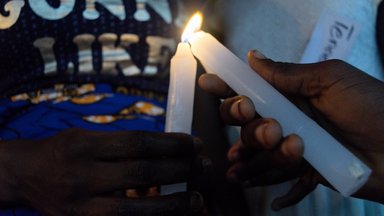 Between learning Self-Confidence and Sexual & Reproductive Health, campers were tie-dying t-shirts, making banana-honey-oat facemasks, and watching Black Panther, all coordinated by PCV Kelsey. The activities gave campers a chance to take a break, bond with each other, and show off their competitive sides in games like musical chairs.
But it wasn't easy planning this camp. Coordinating materials, lodging, and food proved difficult. Yet, PCV Jaya credits the support from her fellow Volunteers and community members –from the manager of the Youth Center where the camp was held to the women who owned the restaurant where the campers ate-- for making it all possible. For PCV Jenna, she recalls challenges convincing people from her communities, both in Liberia and America, of the importance of supporting a unique setting like GLOW Camp. "People don't necessarily see the benefits of a camp specifically for girls."
Challenges aside, the GLOW Camp proved a success. The Volunteers have seen participants sparking conversations with friends and starting clubs at school. In October, the students invited to camp by PCV Jenna kicked off their own Girls Club. PCV Claire is working with her student Tenneh and PCV Kelsey is working with her student Miatta to start clubs at their schools as well. With the engagement of the Liberian girls, long lasting change is within reach.