Liberia
Director's Welcome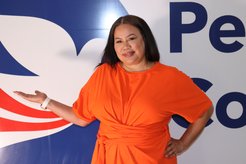 Welcome to Peace Corps Liberia! We are excited to announce that we are bringing back Volunteers in 2023!
Liberia has a long and rich history with the United States and with Peace Corps as well.
Peace Corps, as a Federal Government Agency was established in 1961, and came to Liberia in 1962. The first cohort of Volunteers worked in Health, Education, Agriculture and Rural Development. From Peace Corps Liberia's establishment until the start of the civil war, 3,800 volunteers have served across the country.
After the Liberian civil war, Peace Corps returned to Liberia in October 2008 with 12 Response Volunteers – these are trained volunteers who are more experienced and often serve for a period of six months to one year.
Health, Education, Agriculture and Rural Development have been at the heart of Peace Corps' programmatic interventions in Liberia. Volunteers have worked in some of the most remote parts for the country serving in all 15 counties while learning local vernaculars and making tremendous impact at the community level.
Due to the Coronavirus pandemic, Peace Corps volunteers were evacuated in March of 2020. To date, there are still no Volunteers serving in Liberia. However, as we learn to manage coronavirus, and as cases have declined dramatically in Liberia, Peace Corps Liberia is looking forward to welcoming new volunteers in 2023.
Warm welcome to Peace Corps Liberia.
Vernice Guthrie
Country Director, Liberia