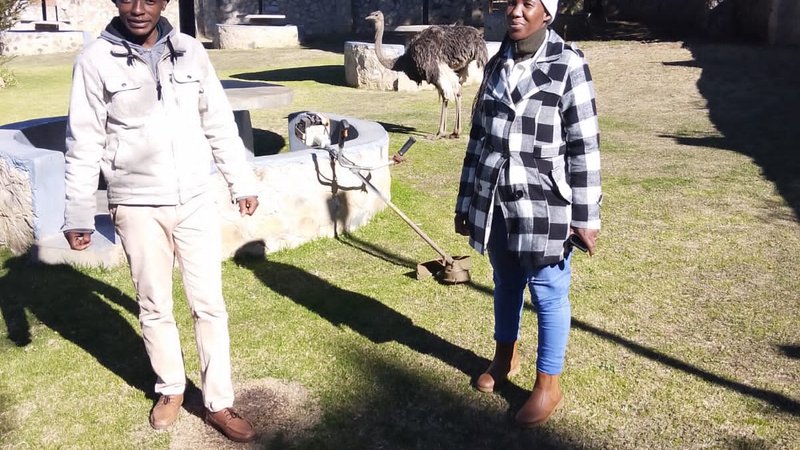 Sept. 18, 2023
I have been a GRS Coach since 2018, I started with a Peace Corps Volunteer (PCV) at Koali Primary School, Berea. A few years later I was transferred to Leqele Primary School where I found the information also very essential for the learners here.
Having transferred to Leqele, a large school, it became a challenge for me to undertake more learners as per the demand. I needed more Coaches on board. The Grassroot Soccer (GRS) program has brought great change in the lives of my learners. Looking at teenage life challenges in urban areas where the rate of human trafficking, rape cases, teenage pregnancy and school dropout among other issues are alarming and jeopardizing the education and future of the children, GRS is really a dire need.
The school is categorized as a large school due to its population. The high population of learners made me curious to ask Peace Corps office to train more Coaches. I had two colleagues who showed interest in GRS because of its importance to learners and themselves. My target was the Grade 7 learners to prepare them for the next level, high school. This was difficult with an average of 150 learners per stream. There was indeed a serious need for more Coaches.
Now I am grateful that we are three determined Coaches. We can create three separate practices at the same time with 25 learners for each. This total of 75 learners motivates those in the waiting as they realize that their turn will come before they move to High School. I am grateful that we have a male Coach too. The more the merrier. Thank you, Peace Corps.
Coach Percy ('Mateboho Mapesela)
---