Making Plans at Site: A Successful Struggle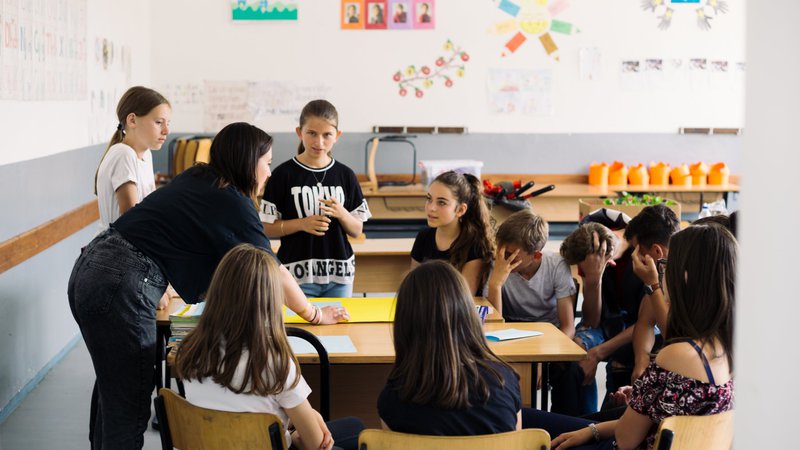 Nov. 22, 2019
In the southwestern reaches of the Sharr Mountains in Kosovo are the four villages that defined my first year of service.
Moral of the story: In my Peace Corps service, life not going according to plan IS the new plan.
My experiences in these villages have taught me that careful preparation and planning are only some of the necessary ingredients required to make magic happen. This fractional account of my time as a Peace Corps Volunteer is intended to pay homage to serendipity, and the journey that taught me to embrace it.
Six months into service, I attended the Project Design and Management Conference with my four project partners. Ismail and Liridona, two dedicated teachers from my school, were preparing to undertake a yet undiscovered journey. Aida and Manjola, two young women from the 9th grade, had begun to dream of a summer camp and were embarking on their first overnight at a conference to plan it. Summer camp, easy enough I thought, until the three day conference produced a very unexpected result: Aida and Manjola decided the goal of the activities should be to build a sense of community among the middle school student body. In order to accomplish this, they decided that the summer camp would be held in each of the four villages from which students attend. Students don't often socialize across villages unless they are visiting family, and with limited activities for youth, especially young women, Aida and Manjola were curious about the other communities. It would be more fair, they argued, if all the students had an opportunity to work in and learn about each others villages.
Fast forward five months and the Community Connect summer camp is in full swing. Seven Peace Corps volunteers and over 50 students are picking up trash, painting rocks, and dancing. Freakishly, the first 3 whirlwind days of the camp went mostly without a hitch, but as we prepare for the fourth day we are informed that a small mutiny was brewing in the village. Word was getting around that a group of elders were unhappy with the students' proposed design for the school, because they were concerned that it would diminish the historical symbolism of the space. Their proposed alternative would require a new timeline, a new location, and a much more ambitious project. Eager to keep the community on-board, we agreed. What at the time appeared to be a disastrous setback flourished into the most successful and sustained project in any of the villages.
This month, Liridona and I spent a week planning a fest to celebrate the students' work and thank all the community members who made the Community Connect project possible. After a meeting with the Director, however, it became clear that with a tight budget, it wouldn't be feasible until the Day of the School in 2020. Celebrating a summer project at the end of winter just seemed cruel. Feeling a little demoralized, I headed to the capitol to meet a friend. Ten days later a journalist from Prishtina was interviewing students in my very remote village about their experience during the summer camp. The segment will air nationally next week. It was an incredibly special ending to months of dedication by students, teachers, volunteers and community members.
Here things come together, often miraculously, at the very last or most unexpected moment. Every project takes a different form than any one person expected, yet it manages to represent the whole more inclusively. Moral of the story: In my Peace Corps service, life not going according to plan IS the new plan.