Kosovo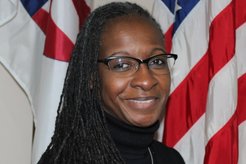 Welcome to Peace Corps Kosovo! 
Opened in 2014, we are proud to be the 140-th country of service in Peace Corps' history. At the Sept. 2013 signing of the country agreement with then President of the Republic of Kosovo, Atifete Jahjaga, we were the first entry into a new country since Peace Corps opened a program in Cambodia in 2007. Through our web pages, we hope to introduce you to the people of Kosovo, our staff, and our enthusiastic Peace Corps Volunteers. As you read through these pages, we encourage you to consider this the beginning of a journey of discovery with us.
Kosovo has a rich, complex history. If you are interested in Peace Corps Kosovo you are encouraged to read the contents of this website, perhaps several times. There are many influences that shape Kosovo as we know it today. Kosovo's history goes back 3,000 years and Kosovars are proud of the influence they've had in the world. Since 2008, when Kosovo declared its independence, it has been struggling with the growing pains associated with the newly independent countries of the former Yugoslavia, along with reforms in its economic and social landscape. There have been many changes, some easier than others, and not all have gone smoothly. Our presence here demonstrates Peace Corps' important role in achieving America's development and citizen diplomacy goals." As you read through our web pages and learn about the work of our Peace Corps Volunteers, you will learn a little about these changes and the impact they have had. If your interest is piqued, we invite you to consider joining us as a Volunteer or a member of our staff.
The first cohort of Volunteers arrived in Kosovo in June 2014. As with each subsequent cohort, they received three months of cross-cultural immersion, and comprehensive language and technical training before traveling to their Volunteer permanent sites outside of the capital city, Prishtina. A little over two-thirds of our Volunteers serve as TEFL English Teachers in school-based projects, and the remaining Volunteers serve as Community Development workers. Each area of focus offer opportunities to share experiences, transfer skills and knowledge, and foster greater understanding between Volunteers and their host communities. The success of Peace Corps is built on the people-to-people exchange of ideas at the grassroots level.
While serving, our Volunteers learn that Kosovo also has a lot of natural beauty. Nature lovers and photographers find a good home in Kosovo. We enjoy the bountiful fresh produce, other agricultural products, and dairy. Cuisine in Kosovo has similarity with Balkan cuisine, influenced by Albanian, Croatian, Serbian and Greek cuisine, and especially Turkish cuisine. Living with host families throughout their service, our Volunteers enjoy traditional dishes such as burek, pies, flija, kebab, suxhuk, sausages, stuffed peppers, lamb, beans, sarma, rice dishes, and much more.
As with Peace Corps experiences worldwide, Volunteer service in Kosovo quickly piques one's intellectual curiosity, sense of adventure, and personal resolve. A committed, enthusiastic, helpful, hardworking, and predominately host country national staff guides our Volunteers through their service in Kosovo.
The challenges in service are ubiquitous to Peace Corps, including, but not limited to negotiating a nuanced multi-ethnic culture in which the gender norms and roles differ from what most Volunteers have known. It is our experience that when Volunteers bring an open mind, flexibility, a warm heart, a commitment to self-sufficiency, persistence in language leaning and attention to health safety and security precautions, and a sense of humor, their journey is rewarded in kind. One of the key cultural aspects Peace Corps Trainees and Volunteers notice is that Kosovo is a relationship-oriented society. When time is taken over Turkish coffee, Macchiato, and/or Turkish Tea, to establish relationships, Volunteers find they are more successful and satisfied in daily life and work here.
Most Volunteers in Kosovo serve in locations outside of Prishtina. Placements matches are made based on the needs of the school, local government, or community organization, Volunteer skills and knowledge, and site needs. Placements vary and some sites require more self-sufficiency, flexibility, and persistence than others. Our Volunteers live with a host family throughout their service. Carving out their own niche within their home, assigned organization, and community in an inclusive manner is paramount to a successful experience. Further, living with a host family increases our Volunteers' ability to integrate and increases their safety.
Our Volunteers receive excellent medical care, training, program support, and administrative and logistical services. All of our staff are here to partner with Trainees and Volunteers to coach and mentor in order to make the service experience fulfilling and rewarding.
The Peace Corps is committed to the safety and security of all Trainees and Volunteers. The Peace Corps website has more information about our Safety and Security program, and, if interested, you can receive additional information at the www.Peacecorps.gov website. Our approach to safety and security is as a partnership with each Trainee and Volunteer a proactive member of the team.
If, after reading about the work Peace Corps does in Kosovo, you would like to apply to become a Volunteer -- or to host a Volunteer in your community, you will find helpful information on this website. And we hope that you enjoy the pictures of Volunteers and their colleagues working and playing together. Peace Corps Kosovo is here to strengthen the bonds of friendship between our two countries.
Darlene Grant, Ph.D.
Peace Corps Kosovo Country Director
Returned Peace Corps Volunteer, Cambodia 2009-2011