Kenya
Director's Welcome
True humility is not thinking less of yourself, it is thinking of yourself less. C.S. Lewis
---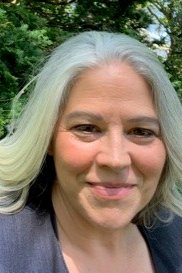 The worldwide pandemic has taught us important lessons about our global connections. For me, it has reinforced my commitment to service and the important work of Peace Corps. I invite you to join us in this vital endeavor.
I can't think of a moment in recent history that has more clearly demonstrated the importance of our connections to each other. I have been reminded again and again that we are in this together. COVID-19 has not respected a country's borders nor wealth. It has affected us all, no matter where we live or work. We have learned that it is not enough to focus on some and not others if we are to fight the pandemic.
And as much as I may find the pandemic miserable as it upends daily routines and ways of life, there are others, many others, who are suffering more. Grief after the death of a loved one. Lost years of education when on-line learning is not an option. Lost jobs or jobs that expose us to the virus when remote work isn't a possibility. While no one has been unscathed by the pandemic, those most affected have been the poor and disenfranchised.
For me, service is the antidote to the pandemic. Service is a way to build a new life after endless months of ambiguous loss and grief of what was or could have been. As Mahatma Gandhi said "The best way to find yourself is to lose yourself in the service of others." There are many ways to serve others, whether with a local organization providing essential services, in the military, or in public service. As a Peace Corps Volunteer, while you serve, you learn firsthand how we are globally connected. Being a Volunteer provides you with an opportunity to give of yourself with dignity, humility, and kindness. To learn with an open heart and open mind.
Are you that person? Are you interested in working with Kenyan counterparts to make real changes in their lives and the lives of their communities, and perhaps find that you are also changed? Are you someone who is adaptable, resourceful, and resilient, who is dedicated to making the world a better place?
If yes, I welcome you to Peace Corps Kenya. As a people-to-people development agency, understanding and respecting other cultures is crucial to our success. Rather than providing foreign aid or other economic assistance, Volunteers share their skills and experiences while living in local communities and working alongside local people. This day-to-day interaction gives Volunteers a unique perspective and the opportunity to address development challenges while strengthening mutual understanding.
The Kenyan government has been steadfast in its desire to have Peace Corps Volunteers return to country since the last Volunteers left in 2014. Building on our strong legacy, join our dedicated staff and Volunteers as Peace Corps returns to Kenya.
Karibu Kenya!